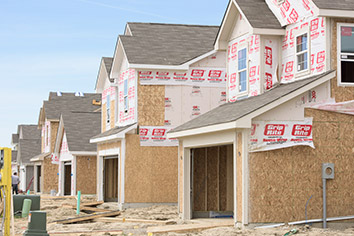 The year started with a bang for Indianapolis home builders.
Area builders filed 480 single-family construction permits in the nine-county area in January, a 39 percent increase over the 345 they filed in 2017, the Builders Association of Greater Indianapolis reported Monday.
It was the busiest January for builders since 2007, when 550 permits were filed.
Area filings have been on the rise in 24 of the last 26 months on a year-over-year basis.
Marion County saw a 91 percent increase in filings in January, from 51 to 101.
Hamilton County led the area in filings, with 192, an increase of 40 percent from the previous January.
Hendricks County saw 67 filings, up 52 percent.
Filings were up 3 percent in Johnson County, to 40. They rose 21 percent in Boone County, to 29.
Filings were up 23 percent in Hancock County, to 38, and rose from one to five in Morgan County.
Permits dropped from six to five in Shelby County and fell from 10 to three in Madison County.
Please enable JavaScript to view this content.