Indiana University is launching a venture fund that school officials say will have unique features that could help it grow to be one of the biggest in the Midwest.

The IU Philanthropic Venture Fund—which will back IU-related research and startups—is already fully funded to the tune of $15 million, making it the largest university-initiated fund in the state, according to IU officials.

But the school still plans to solicit donations from its broad base of nearly 700,000 living alumni. Unlike more traditional funds—and even IU's past programs—donors will get no returns.

Instead, earnings will be reinvested so the fund can back more IU-affiliated projects.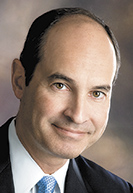 Stephan
"While we're launching the fund initially at $15 million, this is an evergreen fund that could grow to as much as $50 million," said Bill Stephan, IU's vice president of engagement. "The money would continue to recycle and allow the fund to make more and bigger investments."

Mark Long, director of incubator services at the University of Florida, calls IU's new fund "very ambitious."

"That would put them into the top 10 to 15 percent in terms of university funds nationwide," said Long, former CEO of the Indiana University Research & Technology Corp. "A fund like this can be a game-changer in making the university more attractive to top students and professors who see an avenue for their efforts to get to market."

And cash isn't the only asset the fund will contribute to people and groups with promising startups, ideas and research.

School officials also will tap into IU's alumni network to help startups find talent, mentors and training that can be immensely valuable at the early stage, Stephan said. He added that IU officials aim to help startups find office space through partnerships with organizations such as Union 525, Launch Fishers and 16 Tech, where IU is a founding member.

"That's what sets our fund apart," Stephan said. "The guidance and expertise from our alums will be the driver. The in-kind contributions are another avenue to get people involved."

That element is "enormously important," Long said.

"I tell people I can always find you money, but things like mentoring, advice and managerial training [are] more difficult to come by," he said. "And things like those are equally important, and maybe more so, than cash to a startup venture."

The fund's initial $15 million came from the Indiana University Foundation and Indiana University Research & Technology Corp., a not-for-profit that fosters collaboration between IU researchers and private industry through licensing and business development.

Last summer, IURTC reorganized to focus on aiding the most promising ideas and upstarts. The IU Philanthropic Venture Fund will be one of the pillars of the new structure, officials said.

"One of the main focuses of the IURTC is to nurture a spirit of entrepreneurship throughout the university," Stephan said.

Ready to roll

In March, IU officials plan to roll out a marketing campaign to solicit further funding and begin the search for startups that could produce commercial returns.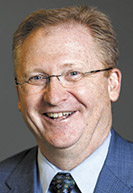 Armstrong
Teri Willey has been hired as fund manager and will begin in March. Willey, who will split her time between IU's Bloomington and Indianapolis campuses, previously worked as vice president of business development and technology transfer for Cold-Spring Harbor Laboratory in New York and also worked six years as director of the Cambridge University Technical Services and Cambridge University Challenge Fund in England.

An eight-person committee will determine which projects get funding. Members include Harry Gonso, a former IU football star and partner at Ice Miller law firm; Dr. Gary Anderson, founder of TL Ventures; David Johnson, president and CEO of BioCrossroads and Central Indiana Corporate Partnership; Chuck Schalliol, a senior adviser for Faegre Baker Daniels and founder of Lilly Ventures; Dr. Merv Yoder, a faculty member of the IU School of Medicine; and Ted Widlanski, a faculty member of the IU School of Chemistry. The other two seats will be held by Willey and Tony Armstrong, CEO of the IURTC.



"This is an amazing mix of great people," Armstrong said. "We think this group of individuals is going to be a great help with networking and opening doors for the startups the fund is involved with."

The fund's initial recipients will include research, ideas, projects and startup companies forwarded by students, faculty and staff. But Armstrong said projects launched by alumni also could be considered.

"This helps us create a pool of capital for innovations anywhere along their path of development," Armstrong said.

Opening the fund applications to alumni could be a bit risky, as spurned applicants could harbor ill will toward the university.

"There's certainly a risk a startup could feel like it got the door slammed in its face by its alma mater," Long said. "But most entrepreneurs understand this process, and getting turned down by an entity doesn't mean you're never going to talk to them again. A good entrepreneur never wants to burn any bridge and wants to leave every door open."

IU officials are confident the fund will gain significant support from its alumni base.

"Alums, especially newer ones, increasingly want to be involved and engaged and see things happening at the university," Stephan said.

The greater good

Another unique aspect of the IU Philanthropic Venture Fund is that it won't choose recipients solely on profit-generating potential.

"It's not totally mercenary," he said. "We're looking for projects and ideas that have the potential to have a positive impact on citizens of the state and the U.S. and people around the world."

Long, of the University of Florida, predicted that the altruistic focus will be popular with a certain segment of alumni.

"Increasingly, we're seeing alums who want their schools involved in projects that do something for the greater good. It's an especially popular idea with people in their 20s, 30s and 40s," he said. "More than ever, people are concerned with the social ethics of their investments. It's no longer about just getting a product out the door."

But some investors say that approach is risky. "Anytime you take the focus off of the potential to get something to market and drive a profit, you are creating a very risky investment," a local angel investor told IBJ. "When you're looking at what school someone is affiliated with, the social value something may or may not have and things like that, you can really lose the rigor needed in the process to find the project with the absolute best potential. And you can end up frittering away a lot of money pretty quickly."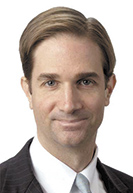 Birge
Jim Birge, an Indianapolis attorney whose expertise includes corporate finance, isn't nearly so concerned about the fund's focus.

"It all comes down to how you define success," said Birge, a partner at Faegre Baker Daniels. "If your investor base is looking at success more broadly, it's fine for a fund to look at investments that are more broadly defined."

Stewards of IU's new fund should be highly motivated "to build in rigorous analysis into the process," he added. "It's going to be key if this fund is to be evergreen."

This isn't IU's first seed fund.

In 2009, the school launched the $10 million Innovate Indiana Fund, which last summer began entering harvest mode, the stage in which funds wait for past investments to generate cash returns.

Under President Mitch Daniels, Purdue University has become a powerhouse at producing startups.

Purdue Ventures has four investment funds—the $12 million Foundry Investment Fund, $2 million Elevate Purdue Foundry Fund, $2 million Ag-celerator Fund and $10 million Purdue Startup Fund—dedicated to investing in Purdue-affiliated startups.

And IU might not be done launching funds, either.

Armstrong said the school is pondering another fund similar to the more traditional for-profit Innovate Indiana Fund. There's no timeline yet for launch.

"It would be several years out," Armstrong said. "We want to continue to create a fertile environment for new ideas and innovation."•