An Indianapolis doctor with decades of pain-management experience has lined up more than $20 million to launch a new company that plans to buy or start pain-management practices and ambulatory surgical centers across the Midwest.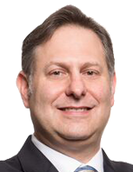 Dr. Edward J. Kowlowitz
The CEO of the new Indianapolis-based company, American Pain Consortium Holdings LLC, is Dr. Edward J. Kowlowitz, who founded the Center for Pain Management in Indianapolis in 1992. It opened a Greenwood location in 2015 and took over an existing practice in Lafayette in 2016.

Those operations, which employ 75, will be the initial holdings for APCH, but Kowlowitz has much bigger aspirations—and the capital to pull them off. The company has lined up $21 million in financing from JPMorgan Chase and also landed a substantial-but-unspecified investment from Los Angeles-based American Discovery Capital. In return for its investment, American Discovery will own 40 percent of the new company; Kowlowitz owns the other 60 percent.

"Our vision is to acquire smaller pain centers who aren't delivering the complete suite of services we are, expand their service lines and bring them up to the caliber of care we provide, and standardize it across all offices in Indiana and across the Midwest," Kowlowitz told IBJ.

Over the next two to three years, the company plans to grow five-fold, mainly through acquisitions, boosting its roster of practices to 15 to 20.

In a written statement, Kowlowitz added: "Given the current milieu surrounding the 'opioid crisis' in our country, it is imperative that competent and well-trained physicians have the resources and support staff necessary to provide evidence-based treatment protocols and safe, balanced compassionate care to the millions of patients suffering from chronic pain."

Companies on the coasts are pursuing similar rollup strategies of pain-management practices, but "there isn't a dedicated Midwest national company doing this," said Kowlowitz, 56. "We see ourselves as being the Midwest player."
The hot sector has attracted a host of private equity players. For example, last summer Avista Capital Partners acquired Rockville, Maryland-based National Spine & Pain Centers and its 69 pain-management clinics from Sentinel Capital Partners.
In a statement, Frank McMahon, a founding partner of American Discovery Capital, said: "Dr. Kowlowitz and his team of highly skilled physicians, providers and management team have build an incredible pain-management practice and have clearly become the market leaders in the population they serve.
"We look forward to supporting the company's growth in the coming years by providing capital, operational expertise and guidance as the company enters new markets and continues serving the growing population of individuals suffering from chronic pain."
The new company will provide administrative and support services to pain clinics. The clinics' treatments include nerve blocks and injections, spinal cord stimulators, intrathecal pain pumps, physical therapy, psychological services, and what American Pain Consortium Holdings describes as "responsible pain medication management."