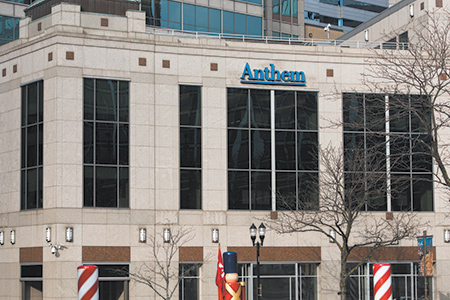 Two Los Angeles doctors allegedly used fraudulent studies to persuade people to get Lap-Band surgery for weight loss and duped insurers including Indianapolis-based Anthem Inc. into helping to pay the bills in what U.S. prosecutors called a $250 million scheme.
Julian Omidi, 49, of West Hollywood, and Mirali Zarrabi, 55, of Beverly Hills were indicted on charges including mail fraud, wire fraud, false statements, money laundering and aggravated identity theft related to their 1-800-GET-THIN business.
Victims included patients covered by insurance plans from Anthem Blue Cross, UnitedHealth Group Inc., Aetna Inc. and Cigna Corp., among others, according to a statement issued Wednesday by the U.S. Justice Department.
'Unnecessary' procedures
"Patients were harmed as a result of this fraud scheme when they were subjected to unnecessary medical procedures, and insurance providers were harmed when they paid out tens of millions of dollars after receiving fraudulent bills," Sandra Brown, the acting U.S. Attorney for Los Angeles, said in the statement.
In Lap-Band, or bariatric, surgery, the stomach is bisected to restrict food intake.
Omidi allegedly made patients participate in sleep studies and doctored the results to show proof of sleep apnea to game pre-authorization requests for the surgery.
Even if patients' insurance companies didn't authorize the surgery, they would be billed for the sleep studies. Zarrabi allowed his electronic signature to be used to make it appear he'd reviewed the results of the studies, according to prosecutors, even though he knew the reports were being altered.
The government said it seized more than $110 million in funds and securities held by those involved in the scheme. Omidi and Zarrabi potentially would face decades in federal prison if convicted, prosecutors said.
A lawyer for Omidi didn't immediately respond to a request for comment on the indictment. There's no attorney listed for Zarrabi on the court docket.
Please enable JavaScript to view this content.