Twelve years after co-founding Indianapolis-based Appirio Inc., Chris Barbin is stepping down as CEO.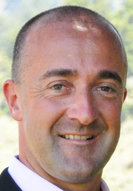 Chris Barbin
That doesn't mean Barbin is retiring. Instead, he's taking on a new, broader role as global culture officer for India-based Wipro Limited, a publicly traded information technology firm that acquired Appirio in a $500 million all-cash deal in late 2016.
Effective April 1, Erik Duffield, a five-year company veteran and global general manager of customer relationship management at Appirio, will take the reins at Appirio, which employs more than 200 at its downtown Indianapolis office. Instead of CEO, Duffield will have the title of global head of Appirio.
Among other things, Appirio helps enterprises integrate cloud-based services, including Salesforce and Workday, into their businesses. Appirio has long prided itself on its culture and has been cited by outside organization for it.
Barbin explained in a blog post announcing the move this week that his new role allows him to focus full time for Wipro on a foundational element of Appirio.
"When my co-founders and I started Appirio in 2006, we wanted to create a company where people couldn't wait to come to work," Barbin wrote. "We had been part of the grind and we wanted this company to be different."
"To date, Appirio has won 10 Best Places to Work awards," he added. "We've been named a World Economic Forum Pioneer of the Year, and our culture is constantly called out in reviews on Glassdoor. We have grown our business to over 2,000 employees, and we operate in 10 countries, with more on the way. … Our unique way of working, and the results we deliver to our customers set us apart in a very crowded space."
Barbin said he was spurred to take the new role by a "personal and professional passion for culture."
"As Wipro's global culture officer, I'll be working with the company's executive team, its board of directors, and a small, dedicated team of change agents to evolve and advance the worker experience at Wipro," he said.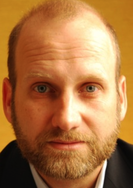 Erik Duffield
Wipro is a 71-year-old global company with more than 1,300 customers and 180,000 employees. The company reported $8.5 billion in revenue in 2017.
Barbin appears hellbent on making substantive changes.
"Wipro has made the investment to make sure its technologies and offerings are some of the best in the industry, and our customers are constantly looking to our teams to keep them ahead of the curve," Barbin said. "My job as GCO is to make sure our worker experience is just as ahead of the curve and a role model for our clients.
"I want to be clear—this isn't another digital transformation initiative and it's not about modernizing technology or systems, although that will be a component. It's not just an HR thing focused on what new incentives or training programs we can put in place. … It's more about how do we empower our people and teams across the world to move faster. It's about challenging belief systems and eliminating organization friction."
Please enable JavaScript to view this content.