A Chicago-based firm is preparing to take the reins of a new state-backed venture fund and plans this spring to begin investing up to $250 million.
But while Gov. Eric Holcomb said in January that the Next Level Fund will "build and support more innovation and entrepreneurship in our state," it's not clear just how much of the money will end up in the hands of Hoosier startups.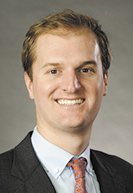 Hart
A state investment board is expected to finalize a contract this month with 50 South Capital Advisors LLC to manage the money and invest the vast majority of it in other venture capital funds, which will then invest in companies.
That fund-of-funds approach is considered less risky than investing directly in emerging companies, but it can also make it harder to direct the cash to Indiana-based firms. Some critics say using an out-of-state manager could also increase the risk that much of the money will leave Indiana.
But Trey Hart, 50 South Advisors' senior analyst for alternative investments, said the firm wants to find funds "that will pursue Indiana investment activity." And it plans to host a town hall meeting in the coming weeks to solicit input from local venture capitalists, companies and others.
"The goal is to invest the vast majority of money in Indiana-based companies and those doing business in Indiana," he said.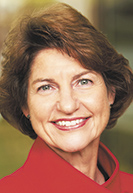 Bedel
Also, Elaine Bedel, president of the Indiana Economic Development Corp. and one of five board members overseeing the Next Level Fund, said 10 percent of the money could be invested directly in Indiana-based companies, rather than through other venture funds.
State officials emphasized that percentage could change, given that the board is still developing the investing policies and finalizing the 50 South Capital Advisors contract. But Bedel said state officials might get the final say over which companies the manager can invest in directly.
That "allows us to take a different approach," she said. "It's another type of investment." She added that companies could also receive loans from the fund.
As soon as the deal is finalized, officials at 50 South—which in December beat out five other bidders for the right to manage the fund—plan to open a downtown Indianapolis office. And they're working to nail down a time and place for the town hall—probably in April—where they hope to hear from local and regional venture funds, civic organizations, universities, entrepreneurial constituencies, and operators of incubators and co-working spaces.
Concerns remain
Local tech executives lobbied for creation of the Next Level Fund, which is the successor of the decade-old $500 million Next Generation Trust Fund that came out of Gov. Mitch Daniels' lease of the Indiana Toll Road. Initially, the fund was restricted to low-risk, low-return investments with the goal of generating money for road funding.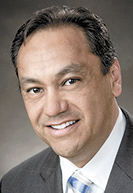 Moralez
But Holcomb signed a law last year allowing up to $250 million to be invested in high-yield asset classes, such as venture capital.
Supporters of the change—including Holcomb—have touted the revised fund as a way to drive more money into Indiana startups. But some tech and entrepreneurial leaders say they're concerned that an out-of-state firm won the management bid.
"One of the primary purposes of this fund is to support the Indiana economy by making funds available for growing Indiana companies. It's a little more difficult to do that when you're not from here or intimately aware of the state's ecosystem," said Oscar Moralez, managing director of the statewide angel investing group VisionTech Partners.
"I wish it could have been an Indiana company," he said. "There are some good [fund managers] in the state. But it is what it is."
John McDonald, CEO of Fishers-based ClearObject, an internet of things consultancy, said some of the concern rises out of the Indiana Public Retirement System's decision in 2013 to hire the Washington, D.C.-based Carlyle Group LP and Carlyle's Netherlands-based AlpInvest Partners BV to manage a $150 million Indiana Investment Fund II.
The fund had a dual goal of targeting high returns while nurturing Hoosier entrepreneurs and businesses, officials said at the time. But McDonald said he's seen "no discernible impact on the Indiana venture economy" from that endeavor.
He wants to ensure the hiring of 50 South to manage the new fund "doesn't blunt the impact on Indiana firms."
But Bedel said 50 South's stellar track record and experience working with funds like Indiana's Next Level Fund were big reasons the firm was chosen.
Management pedigree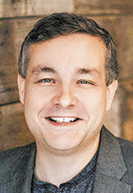 McDonald
50 South Capital's business dates back to 2000, when its parent, Northern Trust Corp., began managing hedge funds and private equity. In June 2015, the business—which became a wholly owned subsidiary of Northern Trust—was rebranded 50 South Capital Advisors LLC.
As of Dec. 31, 50 South Capital Advisors oversaw $6.7 billion—including $4.9 billion in assets under management and $1.8 billion in assets under advisement.
The firm, which has 34 employees, has managed the Illinois Growth and Innovation Fund for 14 years through multiple administrations. 50 South officials said the Illinois and Indiana funds have many similarities.
"Through our work with the Illinois Growth and Innovation Fund, we became familiar with the Indiana venture capital ecosystem," Hart said. "There are so many synergies and shared resources, it made managing [the Next Level Fund] very attractive to us. It was a natural extension of what we were already doing."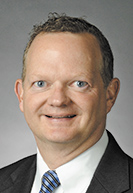 Morgan
Having an Indianapolis office was one of the conditions in the state's request for proposals, and 50 South Managing Director Bob Morgan viewed opening an office here "as a great opportunity" for growth in the Midwest.
"We try to be very selective, and work where we believe we can be very successful," Morgan said. "We believe Indiana has a great business climate and there are tremendous opportunities for growth there—both for the companies in which we invest and our firm."
Bedel noted that several 50 South staffers have Indiana connections and she stressed that the person heading up the Indiana office would be a "senior level" staffer.
"50 South was able to show us they have experience doing exactly what we want them to do," Bedel said. "They have a deep bench, and it's a group of people that we feel very confident in their skills."
McDonald said 50 South's "reputation is great."
"They have a good track record," he said. "My solitary concern is that they're not from Indiana."
Making it last

The Next Level Fund's board is considering whether to make the fund evergreen, meaning returns from its initial investments could be rolled into new investments. But state officials cautioned those details are still being worked out.
Potential profits aren't likely to roll in for five to 10 years, state officials said.
"This is a long-term investment," Bedel said, adding that she's open to making the fund evergreen.
McDonald called the evergreen factor "a critical component."
"It's vitally important that this is a long-term initiative," he said. "This is instrumental and critical to fueling startups and innovative companies here. It's a driver for the entire technology ecosystem."
While the Next Level Fund is widely lauded in the local tech and venture capital sectors, some investors fear giving preferences to companies based on geography or other affiliation weakens a fund's ability to choose the best possible investment and therefore have the best shot at returns.
Others aren't concerned, saying they expect the Next Level Fund's manager and board to be appropriately selective.
"At the end of the day, this is a return-based fund, and Indiana companies should have to compete with everyone else seeking the money," Moralez said. "I don't think anyone expects a handout."
State officials said they, too, are looking for wise investments. "We do want to get a good return from this fund," Bedel said.
But she acknowledged that the state can afford to "sacrifice a little of the monetary return" because of potential benefits the investments could mean for the Indiana economy.
"Anytime we get a [local] business up and running in Indiana," Bedel said, "we win as a state."
And she's confident the Next Level Fund's cash infusion will draw more—and badly needed—outside investment.
"When we look at Indiana, and our ability to grow our own, one of the things that seems to be missing is money for companies that are beyond the startup phase, companies that need money to scale up," Bedel said.
Venture capitalists "from around the country were not bringing their money here," she added. "This is an effort to fill that gap. And to draw some attention from other venture capitalists to invest here."•
Please enable JavaScript to view this content.