When Republican Jonathan Lamb decided to run for Congress in August, he knew he had an uphill battle to gain name recognition in Indiana's 6th District.
What the entrepreneur didn't know was that he would be facing a household name—at least a household last name. Pence. As in Greg Pence, the older brother of Vice President Mike Pence, the former Indiana governor.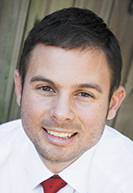 Lamb
Greg Pence announced his campaign for his brother's former congressional seat in October.
"That's big name ID," Lamb said. "No money in the world can buy that name ID."
The 6th District seat, which is being vacated by Republican Luke Messer as he runs for U.S. Senate, has attracted a total of 11 candidates, including Lamb and Pence.
And a similar situation is unfolding in the 4th District—Indiana's only other open House seat—where 13 candidates are trying to replace Republican Todd Rokita, who is also running for U.S. Senate.
It's no surprise the open seats have attracted a double-digit number of candidates, observers say. It's easier to win a race without challenging an incumbent.
Both races have slightly fewer candidates than the last time the seats were open, but it's still a struggle for those vying to stand out among the crowd.
"Anybody who ever had a thought about running thinks, 'Now is my chance,'" said Charles Taylor, associate professor of political science at Ball State University.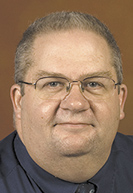 Taylor
Political experts say winning candidates in these types of races typically need strong name recognition, the ability to get voters to the polls, and a decent amount of fundraising.
And Pence isn't the only candidate this spring with a brotherly bump in name recognition. In the 4th district, Republican hopeful Steve Braun is brother to Mike Braun, a candidate in the tightly contested U.S. Senate primary who is spending big to boost his own name ID.
"Unfortunately, name recognition is often a deciding factor," said Andy Downs, director of the Mike Downs Center for Indiana Politics at Indiana University-Purdue University Fort Wayne. "And I say unfortunately because simply knowing a name is not knowing the candidate."
Low-key connection
Greg Pence is actually downplaying his connection to the White House.
He won't speak directly to national or even statewide media outlets and only answered questions via email for this story.
See a list of the Republican and Democratic candidates who have filed to run in their respective primaries.
He talks about supporting President Donald Trump's agenda and will mention his brother in that context, but otherwise tries to emphasize the rest of his family's legacy in the district and his experience as a Marine and businessman.
When asked about the impact of his last name and its connection to the White House, Pence mentioned accomplishments from his father, his brother Edward and his daughter Nicole, a former local TV anchor, as additional reasons why the Pence name is well-known in Indiana.
"Our family name is strong here because we've all been proud to be part of this community and worked hard to make it better," Pence said in a written response.
Taylor said even if people don't know Greg Pence, they probably know the Pence name, and that automatically gives him an advantage over Lamb. Pence doesn't have to worry about building name ID like the other candidates do.
"It's sort of like a football game where you have a pretty comfortable lead and you don't try to do anything risky," Taylor said. "You just try to run out the clock. … I think that's what's going on."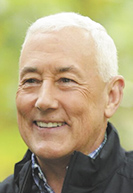 Pence
Ed Feigenbaum, publisher of Indiana Legislative Insight, said Greg Pence's name ID is "close to 100 percent" thanks to his brother. In addition to helping with voters, that also helps attract contributions.
For example, super PAC 45 Committee has spent $380,000 to support Pence's campaign, and he's been able to raise nearly $1 million, according to the most recent campaign finance reports filed with the Federal Election Commission.
The connection to a family member in politics doesn't guarantee a positive impact, though, and the vice president did upset some Republicans in the state during his time as governor. But experts say, in the 6th District, voters are still fans.
"This is the part of the state that knows and loves Mike Pence the best," Feigenbaum said.
Lamb, who is considered the other contender in the five-way race, isn't giving up. Feigenbaum said he seems "totally unfazed" by Greg Pence's name recognition.
"He's firmly convinced that this is a winnable race," Feigenbaum said.
Lamb has been heavily traveling the district—more than 25,000 miles since launching his campaign in August—to reach as many voters as possible, he said.
"We know we have a lot of name recognition to overcome," Lamb said.
He's investing in advertising, too. By Thanksgiving, Lamb had launched radio ads and by Christmas, he was on TV. He even aired an ad during the Super Bowl on Feb. 4 that played on his last name.
"Everyone didn't like it, but there were some people that loved it," Lamb said. "But even the people who didn't like it were talking about it."
Brother mix-up
In the 4th District race, Steve Braun said he used to get asked about how he was differentiating himself from Rokita and Messer, who are running against his brother in the Senate race, not for the 4th District.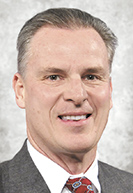 Braun
"Of course, it caused a lot of confusion for a long time," Steve Braun said.
The brothers have similar business backgrounds and campaign messages, but they made their decisions to run for office independently of each other.
"We looked at each other and said, 'Don't do anything stupid,'" Steve Braun said.
He acknowledges the same last name and TV ads Mike Braun has aired statewide have definitely helped increase his name recognition in the district.
"What he's talking about are the same things we're talking about," Steve Braun said.
Mike Braun has spent nearly $3.4 million, according to the most recent campaign finance report, and has been advertising on TV since last year.
"An investment by one Braun is an investment in the other Braun's campaign as well," Feigenbaum said.
The connection isn't always beneficial, though. Rokita has been attacking Mike Braun for voting to increase taxes during his time as a state lawmaker, and super PAC Hoosiers for Conservative Values recently spent $329,920 in TV advertising to oppose the Senate candidate.
And Steve Braun's presence in the 4th District race isn't stopping others from running.
Republican Diego Morales said he's making up ground by constantly attending events in the district and meeting voters face-to-face.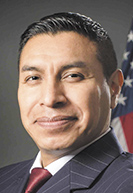 Morales
"I'm good at grass roots, and I'm good at raising money, and that's what we've been doing," Morales said.
He has raised nearly $550,000 since launching his campaign in August and finished the first quarter of the year with $236,677 cash on hand. Braun has raised close to $365,000, but that includes $250,000 he personally loaned the campaign.
Morales started running TV ads in January. He said that early push—combined with being the first candidate to jump in the race—has helped his campaign gain traction.
"The first person who gets into the race will always have the advantage," Morales said. "I knew I wanted to be the first."
Staying red
Both congressional seats are expected to stay under Republican control, although six candidates are running in each district's Democratic primary.
"You don't have a credible Democratic candidate running in either district," Feigenbaum said.
Downs said the fundraising numbers can signal whether the fall race could be competitive.
"Can someone who can't raise enough money to file with the FEC really be a legitimate candidate? Probably not," Downs said. "You don't have to have the most money, but you do need to have enough money."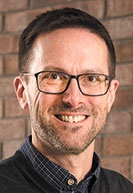 Downs
Of the Democratic hopefuls in the 4th District, Tobi Beck has raised the most, with more than $36,000 in contributions.
But that's a far cry from the three front-runners on the Republican side—Braun, Morales and state Rep. Jim Baird—who have each raised (or contributed personally) hundreds of thousands of dollars.
"You have three people who have raised over a quarter of a million dollars," Downs said. "That's a lot of money…. And in a primary, that goes a long, long way."
The picture is even more bleak in the 6th District, where Democrat Kenneth Jasen Lave has raised only $5,400, Democrat James Pruett has raised $2,700, and the other four Democrats on the ballot haven't reported raising any money.
Meanwhile, on the Republican side in the 6th District, Lamb's campaign has raised $842,000—although he contributed a majority of that—and Pence has raised nearly $990,000.
"Whoever wins the Democratic primary is going to have an uphill battle," Taylor said. "I can't imagine any swings would be anywhere near enough for a Democrat to win that district."•
Please enable JavaScript to view this content.