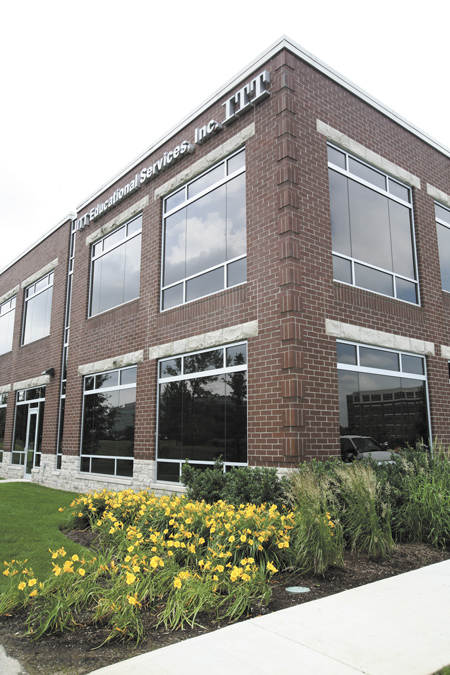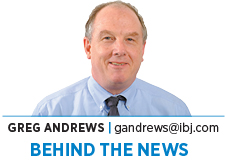 The legal wrangling between attorneys for the Securities and Exchange Commission and former ITT Educational Services Inc. executives Kevin Modany and Daniel Fitzpatrick reached such a fever pitch recently that attorneys submitted 2,000 pages of filings and exhibits on the question of whether six expert witnesses should be permitted to testify.
Federal Judge Jane Magnus-Stinson sounded weary in her 36-page ruling resolving the issues, giving both sides some of what they wanted.
"The Court is reminded of Mark Twain's famous quote, 'I didn't have time to write a short letter, so I wrote a long one instead,'" she wrote in a footnote.
The lawyering is sure to get even more aggressive as the two sides approach a July 9 civil trial. Barring a last-minute settlement, it will be the first time a jury will determine whether Modany and Fitzpatrick—whose reputations took a drubbing after ITT collapsed and went out of business in 2016—actually broke the law.
The SEC's 56-page suit, filed in 2015, broadly charges the pair concealed from investors the "extraordinary failure" of two off-balance-sheet student loan programs ITT helped set up in 2009 after the financial crisis shut down the market for traditional private education loans.
The complaint alleges that, as loan defaults mushroomed, the pair "routinely misled" the company's auditor, PricewaterhouseCoopers, on numerous fronts—including by not sharing internal projections that showed even bigger problems brewing—an omission that "helped to further the defendants' fraudulent scheme."
But attorneys for Modany and Fitzpatrick have scoffed at the allegations, calling them "overreaching" and often "based on pure speculation."
"The SEC's pleading approach followed the commonly known tactic of throwing as much mud as possible against the wall in the hope that some sticks," a filing said.
In particular, the pair say they relied on an army of advisers for guidance on how to handle a range of sensitive issues, such as whether it was permissible for the company to make minimum payments on students' loans to prevent them from sliding into default.
The SEC alleged in its suit that minimum payments ITT made had the effect of masking the company's rapidly deteriorating financial condition, since it put off the need for the company to disclose that loans had gone bad and weren't going to be repaid.
In a court filing, Modany and Fitzpatrick counter that both in-house and outside legal counsel reviewed ITT's loan disclosures and earnings-call statements, without citing problems. Further, the men contend they were forthcoming with PricewaterhouseCoopers.
"Each quarter, PwC made 'hundreds' of requests for information from ITT, and in turn, ITT provided the requested information to PwC," the filing says.
ITT dismissed its 8,000 employees and shut down its 130 ITT Technical Institutes in 38 states in September 2016—driven under by federal sanctions, including a prohibition against providing financial aid to new students. The government said it tightened the screws because it had "significant concerns about ITT's administrative capacity, organizational integrity, financial viability and ability to serve students."
In short, ITT was under unprecedented scrutiny over whether its expensive diplomas (a two-year associate's degree ran some $45,000) were leaving students awash in debt while failing to properly prepare them for gainful employment.
The ins and outs of student-loan accounting isn't the easiest topic for a jury to grasp, which may help explain why the battle over expert witnesses was so hard fought.
The highest-profile expert the judge sent to the sidelines was Harvey Pitt, who started his own consulting firm after serving as chairman of the SEC from 2001 to 2003.
His 43-page report, prepared at the request of the SEC, was improper, inadmissible and unhelpful to a jury, in part because he crossed the line into providing legal conclusions, attorneys for the executives successfully argued.
Indeed, the report would have done Modany and Fitzpatrick no favors. It closed by stating, "In my opinion, ITT not only did not live up to the disclosure obligations market participants commonly understand and expect, and that it was required to meet, it did not come close."
Modany and Fitzpatrick appeared to have put the case to rest last year when they struck a settlement with SEC staff. But when the deal went before the SEC's three commissioners, they turned it down, apparently concluding it was too lenient. Because the deal wasn't approved, terms haven't been disclosed.
The pair has one more shot at avoiding a trial. A settlement conference is scheduled for May 10.
Magistrate Judge Mark Dinsmore, aiming to avoid another settlement stumble, ordered both sides to bring with them representatives with "compete authority" to reach a deal.
The SEC pushed back, saying only commissioners have that authority and "because of their daily involvement in other SEC business, it simply is not feasible for the commissioners to attend dozens of settlement conferences each year in cases pending throughout the United States."
Dinsmore relented and allowed the SEC to be represented by Daniel Michael, chief of the Division of Enforcement's Complex Financial Instruments Unit.•
Please enable JavaScript to view this content.