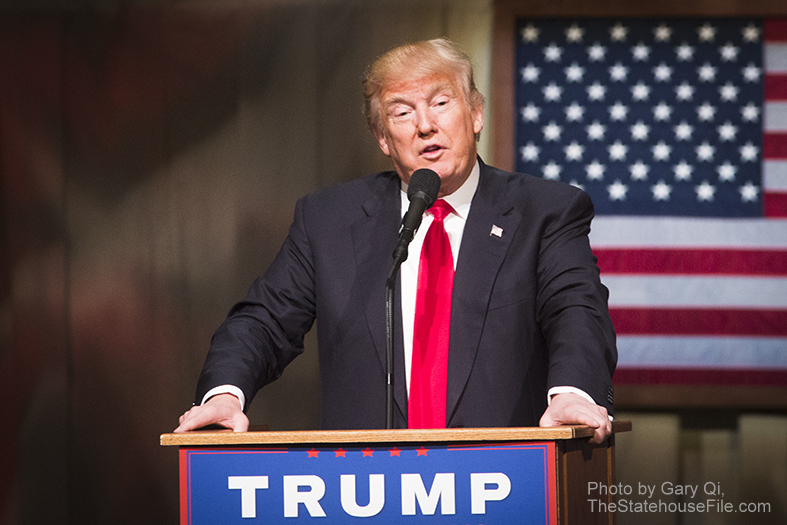 President Donald Trump will be going to a larger venue than first planned for his northern Indiana campaign rally just two days after voters decide the state's bitterly fought Republican U.S. Senate primary.
Trump's campaign announced Sunday that the rally set for Thursday evening will be held at Elkhart's North Side Middle School gymnasium. The rally had initially been planned for a hangar at South Bend International Airport.
The campaign says Vice President Mike Pence will join Trump at the rally.
Trump's rally will be a short drive from Democratic Sen. Joe Donnelly's South Bend-area home. Donnelly is a top GOP target this year, although Republicans could face divisions following the contentious Senate primary campaign between U.S. Reps. Luke Messer and Todd Rokita and former state Rep. Mike Braun.
Trump campaign official Michael Glassner said previously the president will discuss tax cuts he signed into law late last year and highlight how Indiana families are benefiting from them. Glassner said the president also wants to encourage his supporters to help increase the GOP majority in Congress by voting in November's congressional elections.
Democrats need to pick up at least 23 seats to retake control of the 435-member House. Republicans hold a 51-49 edge in the 100-member Senate.
Please enable JavaScript to view this content.