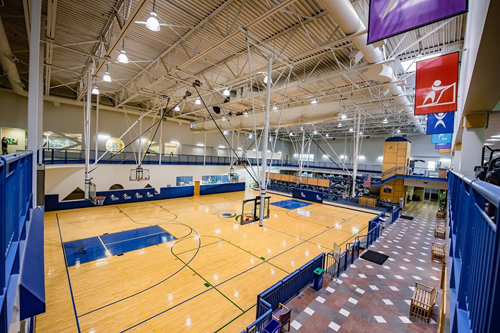 Community Healthplex, a popular health and fitness facility on the west side, is under new ownership, following a search for a buyer that lasted more than a year.
The seller, Community Health Network Inc., confirmed Wednesday that it sold the 20-year-old facility to the Indianapolis-based Saturday Evening Post Society. Terms were not disclosed.
The fitness center at 3660 Guion Road contains two swimming pools, indoor tennis courts, weight rooms, indoor walking and running tracks, basketball courts, cardio equipment, sauna, steam room and whirlpools. It also includes the Courtside Cafe, an 80-seat restaurant, and conference facilities.
Community Health, which operates eight hospitals in central Indiana, acquired the fitness center in 2011 when it took over the then-Westview Hospital on Guion Road, which it renamed Community Health Network.
Five years later, at the end of 2016, Community Health shut down the 67-bed hospital following several years of falling volumes. Community Westview had stopped operating as a full-service inpatient hospital in 2015. For more than a year, its services were limited to emergency care, some surgeries and imaging.
When Community Health announced plans to wind down operations at the west-side campus, it said it would continue to operate the fitness center "while searching for a partner to take over ownership," Community spokeswoman Kris Kirschner said in an email on Wednesday.
Community Health offers numerous health classes and programs at the fitness center, including weight loss, diet and nutrition, cancer care and fertility care.
Community Health added it will "work with the new ownership to determine the best use of other facilities on the campus, including the former hospital."
The new owner, the Saturday Evening Post Society, is a not-for-profit charitable organization established in 1976 that publishes the Saturday Evening Post and children's magazines Humpty Dumpty and Jack and Jill.
In a letter to members, Community Healthplex General Manager Kyle McIlrath said Joan SerVaas, CEO and publisher of the Saturday Evening Post Society, is a longtime member of the center who leads the prevention and health-promoting work of the not-for-profit.
"Joan is dedicated to continuing this facility's focus on helping you achieve your health and wellness goals," McIlrath said.
Please enable JavaScript to view this content.