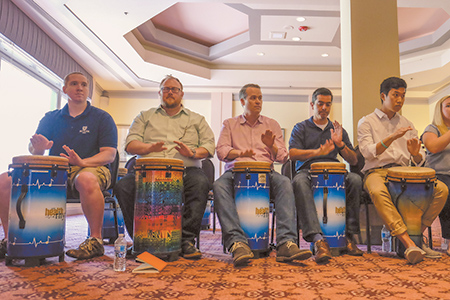 Welcome to the first episode of The IBJ Podcast, a weekly audio feature that will explore the big stories and sound out the major issues affecting business in central Indiana.
The debut edition lends an ear to "Art of Leadership," a program offered by the Indianapolis Symphony Orchestra that uses the experience of making music the help participants learn the difference between leaders who simply mark time and those who inspire great performances from their workforces.
That's not a symphony's usual role. But Beth Outland, ISO's vice president of community engagement and strategic innovation, says the workshop gives the orchestra "a different point of entry" into community and audience outreach. Proving the ISO's value to future leaders through business principles can be an effective way to develop advocates in high places.
Click the "play" button below and check it out. IBJ will have a new podcast every Monday morning.
Please enable JavaScript to view this content.