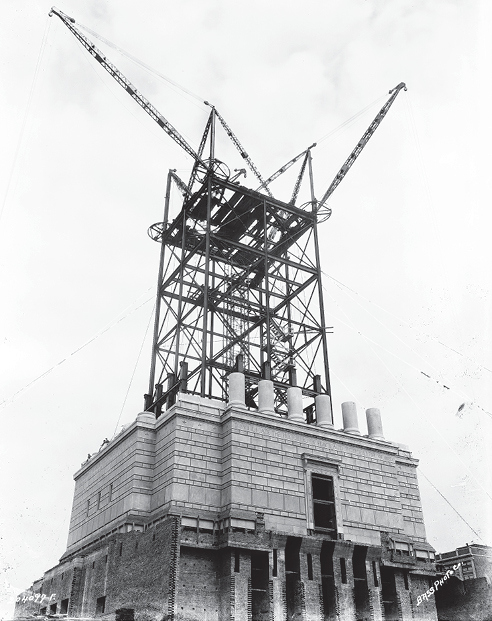 Construction on the Indiana War Memorial—dedicated to those who fought in World War I—began in early 1926. The neoclassical building was designed by Walker and Weeks of Cleveland. It sits in the block bordered by Michigan, Pennsylvania, Vermont and Meridian streets. The cornerstone was laid in 1927 by four-star Gen. John J. Pershing, but financing problems delayed its exterior completion until 1933—although the interior was not fully finished until 1961. The upper floor, still under construction in this Sept. 24, 1927, photo, is called The Shrine Room, where a giant U.S. flag hangs.
Sources: Indiana Historical Society, Indiana War Memorial
The photo is courtesy of the Indiana Historical Society and is part of the W.H. Bass Photo Co. collection. More images are available at images.indianahistory.org.
 
Please enable JavaScript to view this content.