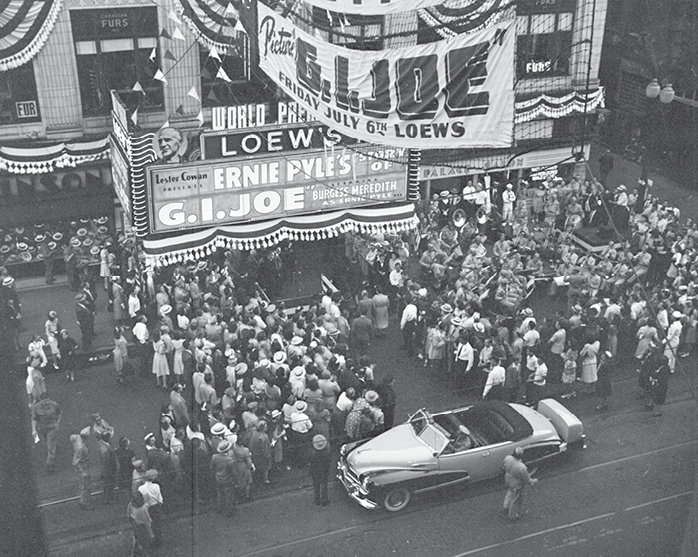 A crowd formed at Loew's Theatre, 35 N. Pennsylvania St., on July 6, 1945, to see the premiere of a film titled "The Story of G.I. Joe," which was inspired by the life of Indiana native Ernie Pyle, a Pulitzer Prize-winning war correspondent. Pyle, who studied journalism at Indiana University, wrote hundreds of columns while embedded with troops detailing the lives of soldiers fighting World War II. He was killed on April 18, 1945, by enemy fire during the Battle of Okinawa. Indiana Gov. Ralph F. Gates proclaimed July 6, 1945, as "Ernie Pyle Day," which included a parade and a concert before the film's premiere.
_______________
Sources: Indiana Historical Society, Indiana University
Credit: This photo is courtesy of the Indiana Historical Society. More images are available at images.indianahistory.org.
Please enable JavaScript to view this content.