The Hamilton County Economic Development Corp. is scrapping its traditional model and going in a new direction.
The not-for-profit's board recently approved a new mission—aimed at potential employees, rather than employers—and voted to eliminate the position of CEO and president.
The board decided to replace that job with a director of communications, who will be charged with developing integrated marketing, web content and promotional strategies to advertise the county as a great place to work, live, learn and invest.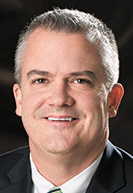 Dickey
The communications job will be posted in coming weeks and will be funded by the Hamilton County Economic Development Corp. but overseen by Hamilton County Tourism Inc.
The move comes about three months after the economic development agency's CEO and president, Tim Monger, stepped down. But even before Monger left, leaders had been discussing the future of the organization, said Board Chairman Tom Dickey.
They say a change was necessary after the county's four largest cities—Westfield, Noblesville, Fishers and Carmel—pulled out of the organization, opting to handle their own economic development.
Westfield was the first to take on marketing itself to new businesses, in 2015, with the other three cities following suit, said County Councilor Rick McKinney, who is the council's representative on the economic development group's board.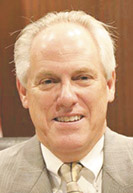 McKinney
As a result, the countywide economic development organization—which has a $300,000 budget—was duplicating many of those cities' efforts, Dickey said.
Focusing on attracting new business is no longer an effective use of resources, he said. Focusing instead on marketing the county to future employees will complement the cities' efforts, he said.
The county has plenty to promote, leaders say. Hamilton County is consistently included on lists of the best places to live and raise a family, and the communities have some of the highest high school graduation rates in the state. More than half the population holds a bachelor's degree or higher, according to U.S. Census data.
And the county's schools and businesses have begun piloting workforce training and apprenticeship programs in a variety of technology, manufacturing and skills-focused careers to target students who choose not to pursue a four-year college degree.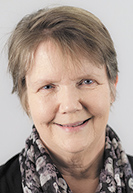 Myers
Brenda Myers, president and CEO of Hamilton County Tourism, said her team is excited to be partnering with the county's economic development organization. Hamilton County Tourism already supports its communities by focusing on visitor attraction in key markets. Combining her team with a staff member dedicated to promoting investment, learning opportunities and talent attraction will only make the county more successful, she said.
Hamilton County Tourism's marketing and communications team will work closely with the new staff member to create content, marketing and communications programs that raise awareness of workforce development efforts and quality of life.
And those efforts will reach past the state's borders.
The organizations have yet to decide which markets they'll target, but the tourism organization has launched its own campaigns across Indiana as well as in Chicago; Champaign, Illinois; Louisville; Cincinnati; and Columbus, Ohio, said Ashley Ledford, director of marketing and promotions for Hamilton County Tourism.
Dickey said it made sense to partner with Hamilton County Tourism because the organization is a marketing machine and the two groups already share a brand family.
As part of the contract, Hamilton County Tourism will provide office space and equipment to the new hire and will handle payroll and benefits on behalf of the economic development agency.
A long time coming
Dickey said conversations about redefining the economic development group's role have been ongoing for a few years.
The organization was founded in 1992, long before any of the cities or towns had sophisticated economic development programs.
For years, it was charged with attracting new business and growth, working out economic development deals that were then presented to towns and cities.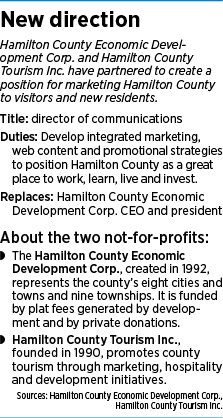 As the county's population exploded—from just more than 100,000 in 1990 to more than 300,000 today—the cities have opted to add their own economic development staff.
Westfield employs a director of economic and community development as well as an economic development manager.
Fishers employs three economic development staff members who handle an array of responsibilities, including new development and construction, business retention and tax-abatement compliance. Fishers' city website dedicates an entire page to its economic development team and includes news releases, data and information about available sites and incentives.
Noblesville has an economic development director and an economic development specialist. It also shares information for businesses on its website. Carmel has a community and economic development director.
The cities have made it clear they no longer need the county organization's help attracting business or making deals, Dickey said.
So, for the last year and a half or so, the board has evaluated how it should operate.
Among the questions the group evaluated, Dickey said: "Where can we add value and what can we do as a county that the cities may not be able to do on their own?"
The board decided it's not likely the cities can do their own large-scale marketing.
The county organization's marketing will focus on talent attraction and quality of place, two factors that make a big difference when communities are competing for business.
Companies look for places that have a workforce to support the jobs they would create as well as communities that are attractive places to live, Dickey said.
"We can leverage our money to target the great things that are happening," he said.
And what about the county's smaller communities that don't have their own economic development teams?
Sheridan, Atlanta, Cicero and Arcadia—in northern Hamilton County—haven't historically attracted large economic development deals, but the county's economic development corporation will still be around to assist if they need help, Dickey said.
The board is full of members who have economic development experience, and the organization plans to keep an economic development consultant on retainer.
Mixed reaction
Not everyone thinks the new direction is the best way to use county resources.
McKinney, who has served on the economic development board on and off the past 20 years, believes it's time to eliminate the agency.
He doesn't support partnering with the tourism organization and allowing it to hire staff on behalf of the economic development organization.
"We don't need to lure people to Hamilton County," he said.
When the economic development organization was founded, a county ordinance established a plat fee paid by residential developers to support it.
Today, it is funded by three sources: the plat fees, additional funding from the county's general fund and private contributions.
The plat-fee ordinance was written to be renewed every three years, which has allowed county officials to revisit the idea.
"It was never supposed to be permanent," McKinney said.
The cities have matured, he argued, so the economic development organization is no longer needed.
"Why do we need to maintain an organization the cities don't think is necessary, and we can do something else with the money?"
But Myers contended that nobody is marketing Hamilton County as a whole, especially to people who can both live and work in the county. Tourism advertises the county as a place people should visit, and the economic development team had been marketing it as a place for businesses to invest.
"Nobody is telling that story cohesively," she said. "I think it's exciting and energizing."•
Please enable JavaScript to view this content.