Executive Vice President, CTO
American Specialty Health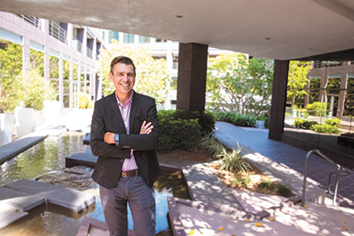 (Photo courtesy of American Specialty Health)
Major company achievements during tenure
Under Jerome Bonhomme's watch, American Specialty Health, a provider of wellness programs, has doubled the size of its software engineering team and put a greater emphasis on a leaner product development practice. That, he said, means a "more experimental approach to developing new products and features with an emphasis on quicker release of smaller increments and increased value in learning through experimentation."
Recent tech problem solved
"'Solved' is a tall order in technology," he said, "but interesting technology solutions we've developed include creating a true microservice-based multi-tenant SaaS platform for ASH on which all our products are based." The move allows the company to create new products much more quickly and scale development capacity. "We currently have over 50 microservices and growing," he added. His team also built a lab to automate the testing of mobile apps on dozens of real devices within seconds.
Challenge faced that only tech people would understand
"We've solved really interesting testing challenges by adopting a 'shift left' approach to software [quality assurance]. Now our QA staff is really working on building tools for their developers to use to automate any pieces of functionality in a way that's truly scalable, avoiding the pitfalls of platforms like Selenium, etc." 
First computer
His family's Apple II. Shortly after, though, he saved up to buy his first computer, one of the first Macs in France in 1985. "I built the first software I could be proud of: a Mac version of the Risk board game." He ended up selling it at MacWorld to Apple France, which bought the rights for $400. "I knew at that point what I needed to do."
The road
A trio of degrees from the University of Paris Sorbonne—a bachelor's in electrical engineering and masters' in electrical engineering and computer sciences—launched Bonhomme's career. He began in France researching computer-assisted surgery, moved to San Diego to work in AI-based image analysis, joined a startup developing online software used by financial institutions (including the first online trading floor software platform), then joined BroadVision, a Silicon Valley e-commerce firm. He led a group of engineers implementing software in companies such as Citibank.com, HomeDepot.com and American Airlines, then rolled out Sony's direct-to-consumer U.S. e-commerce platform and worked on its PlayStation Network. Before ASH, he was with Lytx developing image- and analytics-based safety solutions for the driving and vehicle industry.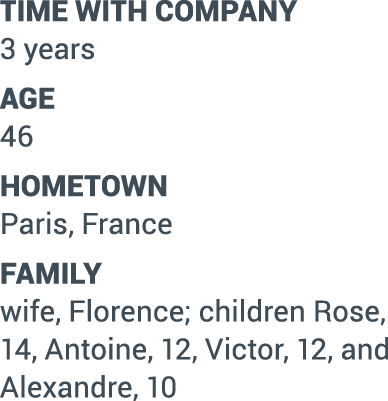 Inspiration
"Since I was a teenager, Noam Chomsky has been a real source of inspiration. He's one of the few contemporaries who are really brilliant in so many domains."
Go-to websites
"I've been a Reddit user for years and still use it, although a bit less frequently than I used to. I find myself on Medium quite often. I tend to follow people rather than websites."
Favorite gadget
"I would probably have a hard time living without my Garmin 920 [fitness watch]. I'm a somewhat obsessive trail runner and endurance athlete and I've come to rely on it daily." 
My job would be easier if …
"software engineers weren't so hard to hire these days."•
Check out more CTO honorees.
Please enable JavaScript to view this content.