Senior Vice President, Chief Information Officer
Allegion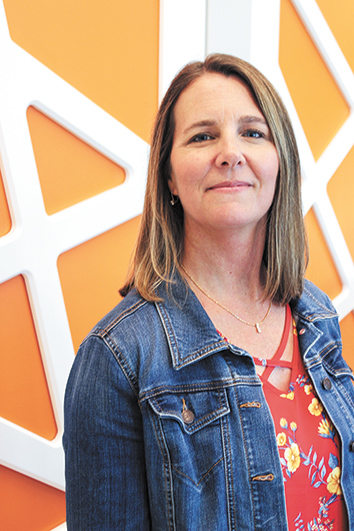 (
IBJ photo/Erica Irish
)
Major company achievements during tenure
Kemp led the IT effort to launch Allegion as a stand-alone company. "When I was named CIO, I became responsible for [setting] up the IT function of our company as a spinoff of Ingersoll Rand," Kemp said. "While I was surrounded by an amazing team of experts, we had a very aggressive timeline ahead of us—and a huge list of to-do items. I'm happy to say we renegotiated more than 200 contracts and made sound decisions regarding internal processes, tools and resources." Kemp also spearheaded Allegion's first cybersecurity program, created an Innovation Team to explore emerging technologies and their potential benefits to Allegion, and increased the IT team's engagement ratio more than 200 percent. "I believe that the most important part of technology is the people and, as a leader, my job is to create an environment where people want to work and where they do their best work."
Recent tech problem solved
"My highest priority is to create the right environment to attract and retain the best talent," Kemp said. "To maintain that environment, I initiated a recent review of Allegion IT titles and salaries. Along with HR, we conducted an external benchmark and identified opportunities to better align with other industry-leading jobs, resulting in valuable adjustments for team members."
Challenge faced that only tech people would understand
"As we platform globally, there are challenges like localization and scaling for performance and maintainability, but the opportunities brought by cloud architecture have brought new paradigms to this space. Additionally, we must manage the standards that drive efficiency but still respect the complexity of the system, and possess vast insight into the security and privacy standards that vary greatly across regulatory environments."
First computer
"Early on, I didn't have a computer of my own, so I borrowed from friends or worked in the computer labs to have frequent access. In high school, we used the Apple IIe."
The road
While earning her bachelor's in computer science & mathematics from Oklahoma Christian University, Kemp interned at IBM. After college, she joined Eli Lilly and Co. and spent 18 years in information technology leadership positions across Enterprise Infrastructure, Human Resources, Toxicology and Lilly Research Laboratories. 
Mentors
Her family. "Growing up in Montana, I worked with my father in our family-owned lumber yard. I also helped my father make gold mining equipment. He taught me the value of hard work and 'lean' thinking. He taught me to see past the limitations to possibilities. My mother has always encouraged me and taught me the value of helping others. My husband, who is in IT, is my sounding board and mentor."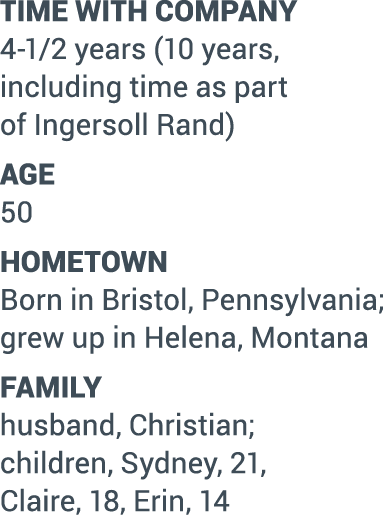 Go-to websites
The Wall Street Journal, TechCrunch, Gartner, CIO Magazine
Favorite gadgets
Microsoft Surface Tablet, iPad Pro, iPhone X and Bose noise-canceling headphones
Preferred work atmosphere
To get something done, Kemp prefers working early in the morning with silence and no distractions. For collaboration and engagement at work, she opts for an informal environment where people can stop by to talk "or catch me on instant message."
My job would be easier if … 
"we didn't have to deal with the technical debt of legacy systems that take time to modernize."•
Check out more CTO honorees.
Please enable JavaScript to view this content.