Vice President, Chief Technical Officer
Cummins Inc.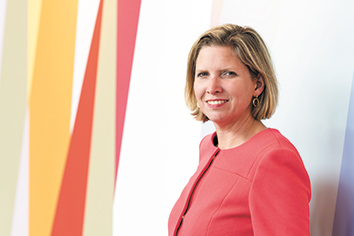 (IBJ photo/Eric Learned)
Major company achievements during tenure
As the leader of an organization with nearly 10,000 employees, including 7,000 engineers, Rumsey guides a global team with technical centers in the United States, the United Kingdom, China, India and elsewhere. She's held a variety of tech leadership roles that put her on the front lines of introducing new engine platforms. The company credits her as instrumental in its work on U.S. Phase 2 regulations (finalized in 2016) for commercial vehicles and engine greenhouse gas and fuel-efficiency standards.
Recent tech problem solved
"We are moving toward a future where we will need to provide a broad portfolio of power solutions for our customers," Rumsey said. "Helping steer the company and our technical organization through this transition is a challenge, but we are well on our way, and I am confident about our future."
Challenge faced that only tech people would understand
"As customer and emissions requirements have continued to grow, the complexity of the systems we provide has continued to grow," Rumsey said. "What two decades ago was a relatively simple mechanical engine today has electronics, advanced fuel and air-handling systems, and after-treatment. … This creates a significant technical challenge in how we optimize these systems together to deliver the most value to our customers."
First computer
"It is hard to imagine that I didn't have my first computer until my freshman year of college," Rumsey said. "I also took my father's slide rule with me to college—he was a Rose Poly Mechanical Engineering graduate—but never used it. My children got their own laptops when they were in fourth grade."
The road
With a bachelor's in mechanical engineering from Purdue University and a master's in mechanical engineering from MIT, Rumsey has spent her entire career at Cummins.
Mentor
Her mother. "She was a great role model to me, working as a teacher and raising me as a single mom," Rumsey said. "She showed me I could have a successful career and be a mother. She also instilled in me key pillars in my own life: family and my faith."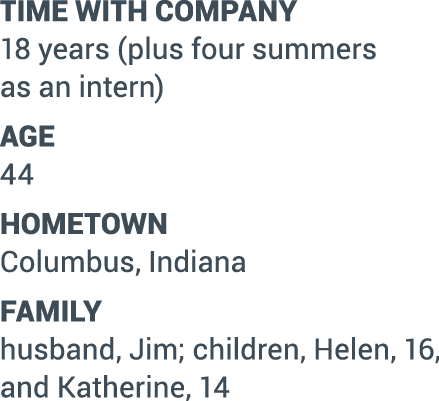 Go-to websites
Amazon.com. "For someone who doesn't always have time to shop, it's the way to go."
Favorite gadget
Her bicycle. "One of my favorite ways to relax is to spend time on my bike. My husband also likes to ride as well, and it's a fun way for us to spend time together."
Preferred work atmosphere
"When I can, I like to walk at my treadmill desk. Music—and singing along when I can—is also a way I energize myself." What genres? "Christian and country, typically."•
Check out more CTO honorees.
Please enable JavaScript to view this content.