Senior Vice President, Chief Information Officer
Community Health Network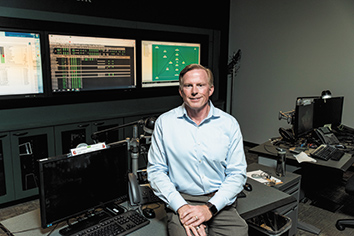 (IBJ photo/Eric Learned)
Major organization achievements during tenure
When Copple began working at Community Health Network, it had 1,200 PCs in use. Now there are more than 18,000. Leading it through the IT evolution included a $20 million project consolidating all the data operations, migrating hundreds of thousands of patient records from the GE system to Epic (including dealing with more than 100 third-party applications), and moving the entire network to a Cisco networking platform. What was a staff of about 100 when Copple started has grown to 500. "IT is often looked at as an overhead expense or a utility," he said. "While some of this is true, IT can also be an asset and business differentiator. Not only have we been able to provide a very reliable and resilient IT platform, we are also able to partner with the business to provide true value and make a difference for the patients we serve."
Recent tech problem solved
"Last year, we embarked on transforming how we provide HR services to our 14,000-plus employees," Copple said. A consulting firm suggested HR have its own call center and software to manage requests, but "IT was able to demonstrate how we already provide similar service using technology that avoided reinventing the wheel and costing the organization more than it should." IT's Service Center now takes calls for HR while also providing a website for employees to have a self-service experience as well as a place to request HR services. As a result, "HR services are more cost-effective, delivered promptly and with greater customer service."
First computer
Commodore 64. "I used it to program some Basic programs for the first computer class I took in high school. Needless to say, it was very limiting on what it could do. My first real computer was a Packard Bell and, yes, it had the turbo button. I used it to help manage the church finances." 
The road
With an associate's degree in computer programming from Vincennes University and a bachelor's in management from Indiana Wesleyan University, Copple started his career as a systems programmer for Kimball International. He then worked briefly at Conseco before joining the city of Indianapolis' Information Services Agency, where he rose from systems programmer to systems engineering manager. He left government work for the Mobius software company but got tired of being on the road after four years and went back to the city employed by SCT, which provided IT services. He joined Community Health Network in 2000 as CTO, added vice president of IT operations to his title in 2013, and in 2017 was promoted to CIO. 
Mentors
College teacher Paul Pascal. "He saw something in me that I didn't even see and gave me an opportunity to work in the computer lab and paved the way for my first job at Kimball International." He also cites Steve Orander, "a man of great character and business knowledge who provided me guidance and great advice over the 15 years I have known him."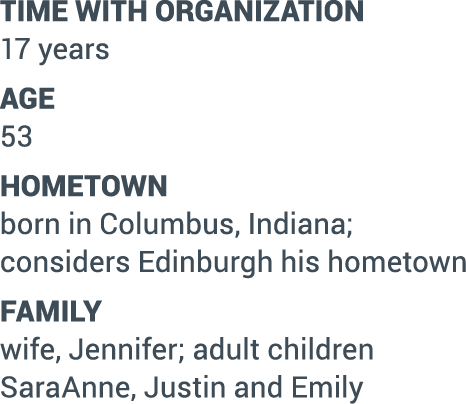 Go-to websites
Gartner.com
Favorite gadget
iPhone and iWatch. "I love technology and applying that both at work and at home, but I am really not a gadget kind of guy."
Preferred work atmosphere
"Being around people and providing guidance, advice and sometimes some wisdom. The best environment to me is a collaborative one." 
My job would be easier if …
"everyone understood and appreciated IT. While I know this is not possible as it is hard sometimes for me to keep up with the changing technologies, it sure would be nice if everyone would at least have an appreciation for how hard IT can be."•
Check out more CTO honorees.
Please enable JavaScript to view this content.