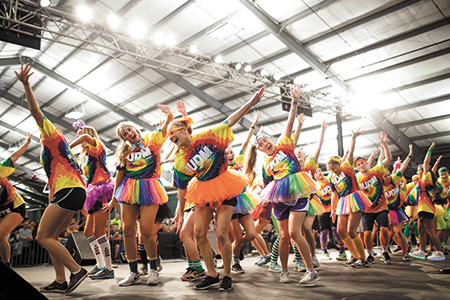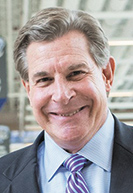 O'Keefe
Kevin O'Keefe is still amazed at all the checks as small as $10, $5 and even $2 that pour into the Riley Children's Foundation, the fundraising arm of Riley Hospital for Children.
"We have kids holding lemonade sales," said O'Keefe, 61, the foundation's president and CEO, who is stepping down in December after 20 years. "We have kids going door to door to rake leaves. We'll just receive these checks with a little note. And we don't even know that some of these activities are taking place."
O'Keefe sees those small gifts as one of the organization's biggest strengths. All over Indiana, volunteers pitch in every year to raise funds through scores of activities, from car washes and bake sales to golf outings and dance marathons.
And even though the vast majority of checks are under $1,000, they quickly add up. Last year, the foundation raised $41 million in contributions and grants—up from about $4 million in 1997, when O'Keefe joined the foundation.
During the past 20 years, Riley Children's Foundation has raised an eye-popping $500 million, the majority of which has been spent for pediatric research and patient programs at Riley Hospital.
Today, it is one of Indiana's largest foundations in any sector, measured by assets minus liabilities. In 2016, the most recent year for which figures were available, Riley Children's Foundation had net assets of $359.7 million.
That's more than the combined net assets of St. Vincent Health Foundation ($105.4 million), Eskenazi Health Foundation ($81.3 million), Community Health Network Foundation ($47.6 million) and Franciscan Health Foundation ($17.5 million).
It even dwarfed the Indiana University Health Foundation, the fundraising arm of the state's largest health system, which was formed in 2017 to consolidate multiple foundations around Indiana and had net assets of $137.8 million. (The IU Health Foundation does not include fundraising at Riley, which has been part of IU Health since 1997.)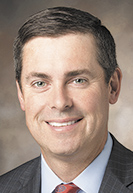 Ricks
The foundation's board is now conducting a national search for O'Keefe's successor. Karen Ferguson Fuson, former publisher of The Indianapolis Star and a foundation board member, is serving as interim president and CEO.
Some not-for-profit experts say the foundation is not likely to skip a beat, with its track record of fund-raising and a who's who of board members that includes Indiana first lady Janet Holcomb, Eli Lilly and Co. CEO David Ricks, St. Elmo Steak House co-owner Craig Huse, former OneAmerica CEO Jerry Semler and Carmel philanthropist Cindy Simon Skjodt.
"They have a great brand name," said Bryan Orander, president of Indianapolis-based Charitable Advisors, which helps not-for-profits in job searches. "They're the envy of a lot of other foundations."
The foundation also gets high marks for spending most of its funds (about 74 percent) on programs, with just 10 percent for administrative expenses and 16 percent for fundraising expenses./p>
Orander
Charity Navigator, a watchdog group based in Glen Rock, New Jersey, awarded a score of 84.21 (out of a possible 100) to the foundation for financial performance and 100 for accountability and transparency.
The foundation awarded $10 million in grants last year, much of it to help Riley Hospital recruit doctors and scientists, and for programs for patients and disabled children.
Ricks, who has been on the foundation's board since 2011 and its chairman since 2015, credited O'Keefe with overseeing a period of huge growth, making it one of the leading children's foundations in the country.
Dance marathons
A big part of the success has come from relying on the small donations, rather than the traditional fundraising model of counting on a few wealthy people for the bulk of contributions.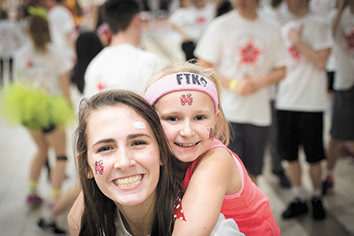 Fishers High School student Bryn Roberts and Izzy Mattocks teamed up at a Fishers High School Dance Marathon. (Photo courtesy of Riley Children's Foundation)
"What's really made us successful is thousands—tens of thousands—of small donors across the state," Ricks said.
The single most popular fundraising event for Riley is dance marathons at colleges and high schools, where students raise money through pledges and spend part of a weekend in an auditorium or arena with live bands, students and speakers.
In 1991, IU student Jill Stewart organized the first IU Dance Marathon in honor of her friend Ryan White, who had died from AIDS the year before.
White, a Kokomo student, had contracted the disease five years earlier from contaminated blood transfusions he received for hemophilia. During his illness, Ryan became a national poster child for the disease when his school district refused to readmit him after news of his diagnosis became public. That was even though doctors said he posed no risk to other students.
The school district's decision resulted in a lengthy court battle, after which Ryan was allowed to return to his high school, but he died at Riley Hospital one month before his high school graduation—and just months before he was to enroll at IU.
The first year of the dance marathons, IU students raised $10,900 for Riley. Since then, the dance marathon has raised more than $32 million, including a record $4.2 million last year.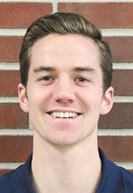 Luebbe
Every student who participates has a "why I dance" story, said David Luebbe, an IU senior and president of this year's dance marathon.
"Some people have a personal connection—maybe a sibling or family member was treated at Riley Hospital," Luebbe said. "Or you just may feel very, very blessed to have good health, and that makes you feel a debt you need to repay."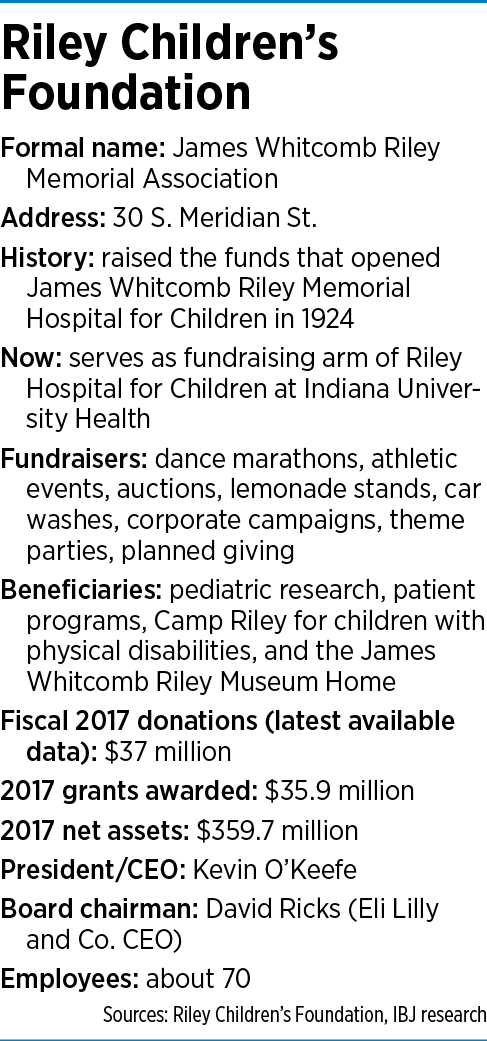 Since IU began organizing the dance marathons, more than 85 other colleges, high schools and middle schools around Indiana have followed suit, raising a combined millions of dollars a year.
That's not to say Riley Children's Foundation spurns single large donations. It has held several capital campaigns over the decades. The most recent one wrapped up eight years ago, raising $200 million.
Some of the money went toward building a 10-story inpatient tower at Riley that opened in 2011 and was named after the Simon family, which donated $40 million. (Family patriarch Mel Simon of Indianapolis made a fortune in real estate and shopping malls. He died in 2009 at the age of 82.)
Other large donors have included the Lilly Endowment and Lilly's corporate foundation.
Collecting coins
But the story of Riley Children's Foundation is one mostly built on small sums, often just pocket change.
In 1921, friends of Indiana poet James Whitcomb Riley, who had died five years earlier, set up an association to build a children's hospital.
"Our founders went out to Hoosiers all over the state and they made the appeal," O'Keefe said. "They said, 'We need to build this hospital for the children of Indiana. Will you join us?' And people were giving pennies, nickels, dimes, quarters."
Over a few years, the association raised "a couple million dollars," O'Keefe said, which was enough then to build a hospital.
The association partnered with the Indiana University School of Medicine to operate the hospital, which opened its doors in 1924. The first patient was a 10-year-old polio victim. Eleven years later, President Franklin Roosevelt attended the dedication of a hydrotherapeutic pool for children with polio.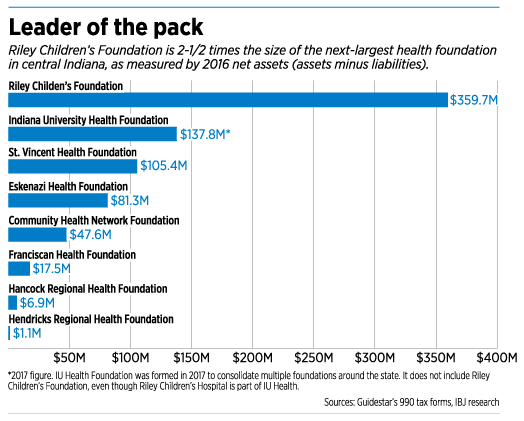 Over the decades, Riley expanded with a research wing (1950), a pediatric burn center and neonatal intensive care unit (1971), a children's cancer center (1994) and ambulatory care center for children (2000).
For decades, it was the only children's hospital in Indiana. In 2003, St. Vincent Health opened a children's hospital on its main campus on West 86th Street. Four years later, the health system renamed it Peyton Manning Children's Hospital in honor of the Indianapolis Colts quarterback, a major advocate of St. Vincent and children's health.
But unlike Riley, St. Vincent has not set up a separate foundation for its children's hospital. The St. Vincent Health Foundation raises funds for the entire health system.
O'Keefe—who likes to remind people the foundation is one of the oldest in Indiana, and three years older than the hospital—expects it to continue for many years without him.
"We've accomplished so much, but there's still much more to do for the kids," he said. "We're never really satisfied with our fundraising outcomes. We're always looking forward."•
Please enable JavaScript to view this content.