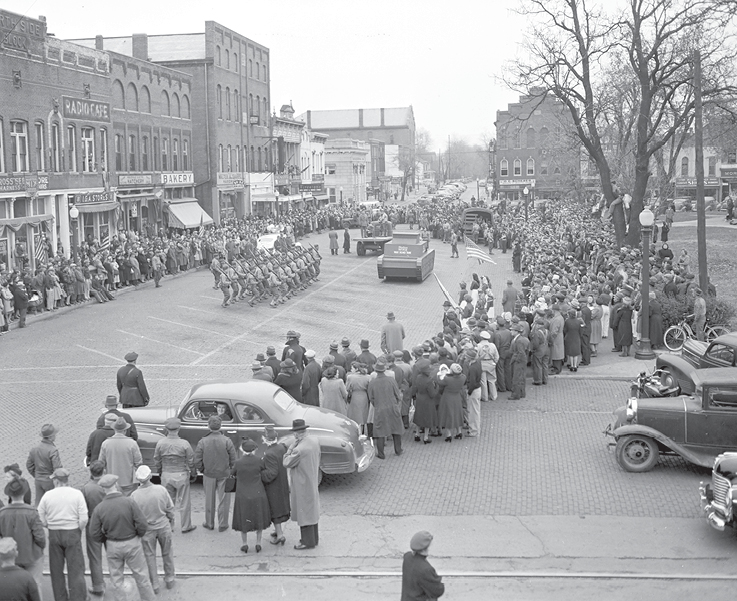 Crowds gathered on the northeast corner of Noblesville's courthouse square on Nov. 2, 1942, during activities to support World War II. Among the merchants along the square are Ross Seed Store, I.G.A. Store, Walter A. Sharpe Hardware, O.C. Scherer Barber and Beauty Shop as well as a bakery and hatchery. Officials in Noblesville are considering ways to update their courthouse square while maintaining its historic nature.

Source: Indiana Historical Society

This photo is courtesy of the Indiana Historical Society and is part of the Larry Foster Collection. More images are available at images.indianahistory.org.