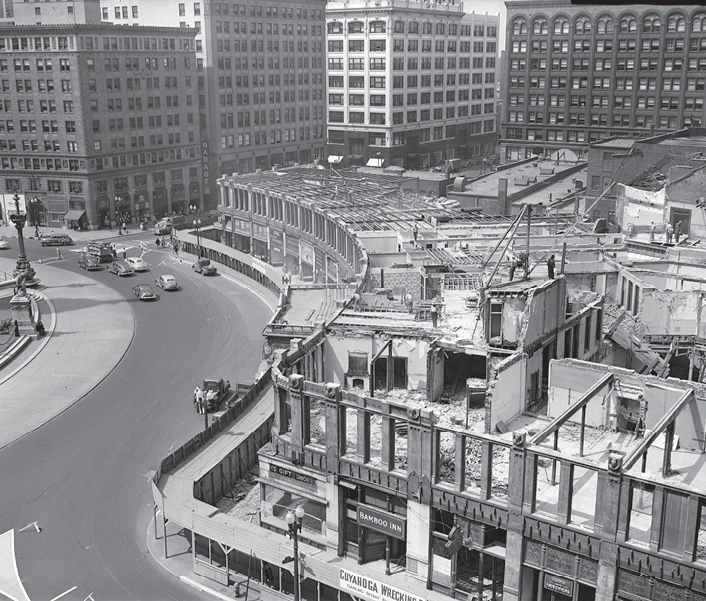 The building that once housed The English Hotel and Opera House in the northwest quadrant of Monument Circle was demolished in 1949. In this photo—taken on May 13 of that year—the top two stories have already been removed and crews are working on the next floor. The Opera House opened in 1880 and the hotel was built around it in two sections, the first opening in 1884 and the second in 1896. Its demolition made way for a mid-century, limestone building that housed J.C. Penney. The structure's facade was remodeled in the 1990s for Anthem Inc., which made its headquarters there but plans to leave the building by the end of the year. See page 1 for a story about today's downtown Indy hotels.
Sources: Indiana Historical Society, The Indianapolis Public Library, HistoricIndianapolis.com
Credit: This photo is courtesy of the Indiana Historical Society and is part of the Larry Foster Collection. More images are available at images.indianahistory.org.
Please enable JavaScript to view this content.