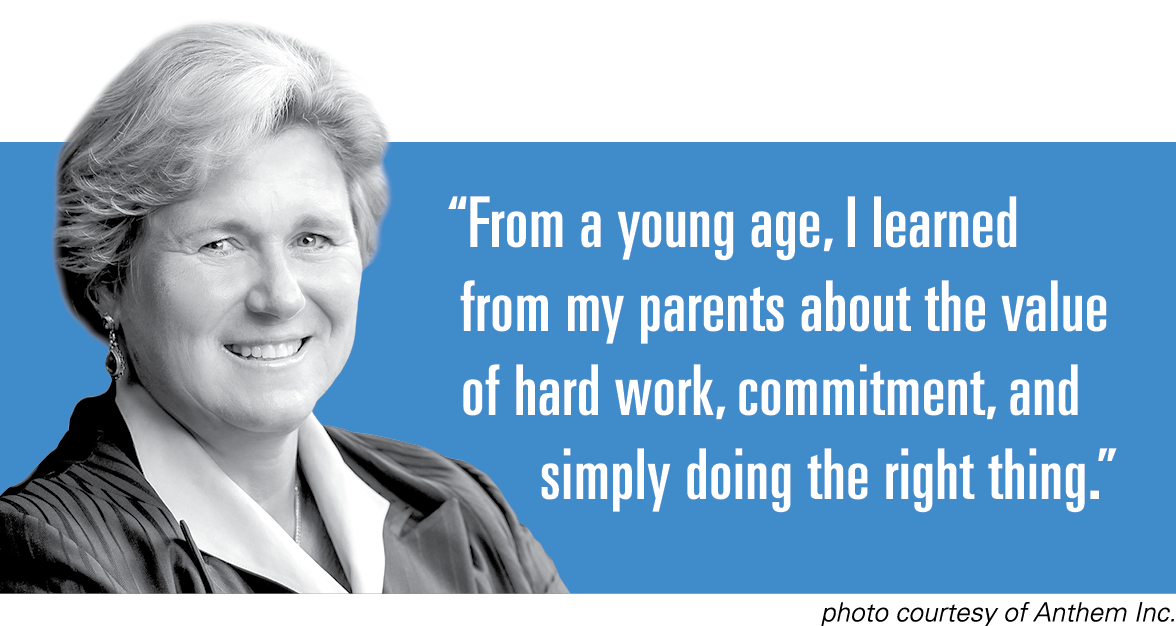 "As I look back at my first year at Anthem, I'm proud of our results but I know we're just getting started," said Gail Boudreaux, whose long history as a health insurance executive made her a regular on Fortune magazine's "50 Most Powerful Women in American Business" from 2008 to 2014. Accomplishments in her first year at Anthem included the acquisitions of America's 1st Choice, HealthSun and Aspire Health. "We've also expanded consumer-centered care delivery capabilities, such as primary care at home and telemedicine; accelerated health care offerings that leverage current and emerging technologies; and forged innovative partnerships with companies like Walmart and blockchain-based AI platform doc.ai." But, she added, "what's most important is the culture we are building, the values we hold, and our efforts to redefine what's possible in health care."
Affiliations: Boudreaux serves on the boards of Zimmer Biomet Holdings Inc., Blue Cross Blue Shield Association, Health Services Foundation, Central Indiana Corporate Partnership Inc., National Institute for Health Care Management, and the NBA All-Star Board of Directors. She is also on the boards of trustees for Dartmouth College and the Chicago Field Museum of Natural History.
Rising up: Boudreaux won three Ivy League Player of the Year awards while playing on four conference-champion basketball teams at Dartmouth College, where she became the school's all-time leader in scoring and rebounding. A bachelor's degree in psychology from Dartmouth and an MBA in finance and health care administration from Columbia Business School—coupled with time in Versailles, France, playing professional basketball—are just the start of Boudreaux's extensive resume. At Aetna, she started out in the management development program and left as senior vice president of Aetna's group insurance unit. From there it was executive positions at Blue Cross and Blue Shield of Illinois, UnitedHealth Group and GKB Global Health before joining Anthem in 2017.
Mentors: "I learned from my parents about the value of hard work, commitment, and simply doing the right thing. … My basketball coach at Dartmouth led with both her head and heart. … I learned the great value of 'team' and what it means to be accountable to one another."
Pride point: "Our signature volunteer initiative, Anthem Volunteer Days, represents a unique opportunity to come together and amplify our impact. In the past few years alone, thousands of Anthem associates and guests have volunteered 20,000 hours of service during our annual service event."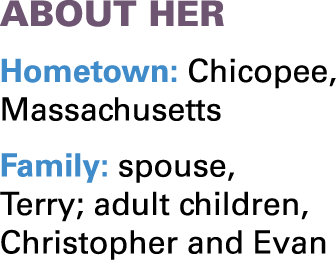 Downtime: Sports. "I enjoy playing them, watching them and talking about them."
Influential book: "Hillbilly Elegy," by J.D. Vance. "I thought his lessons about the value of hard work and creating opportunity for oneself were really powerful."
Change she'd like to see: "We need to make health care easier to navigate to find affordable, quality care. I would also like to see a greater emphasis on partnerships in helping find breakthrough innovations to improve lives."• 
Please enable JavaScript to view this content.