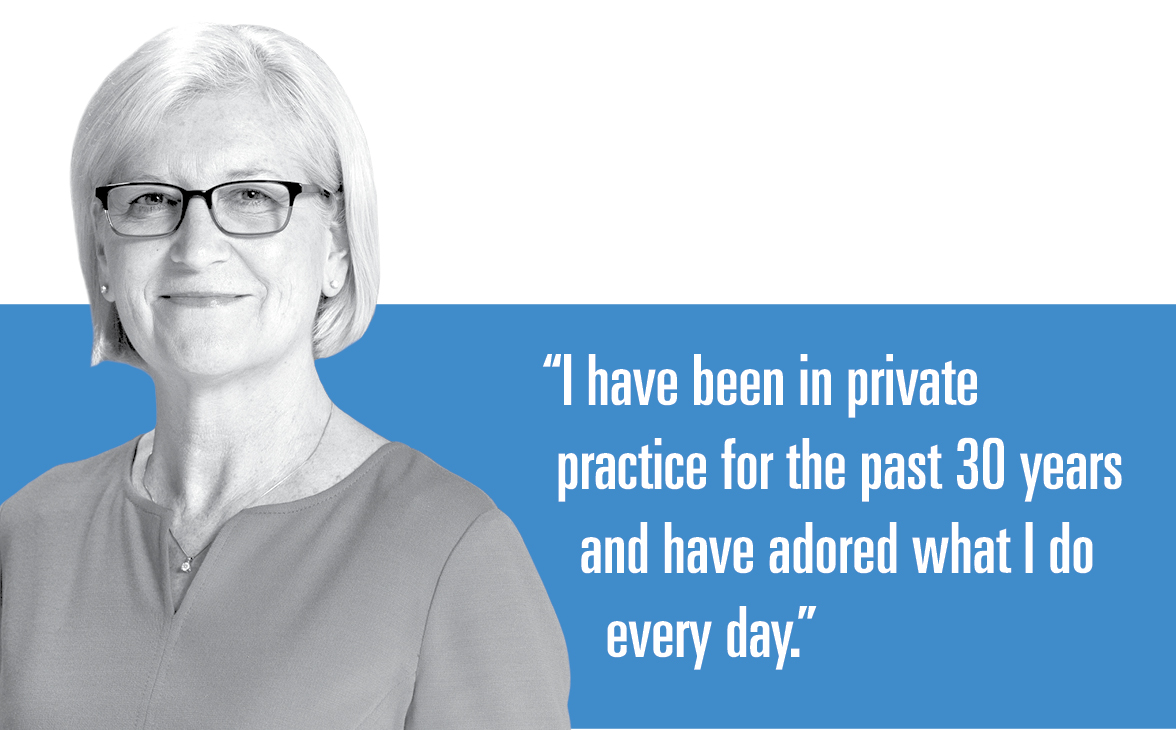 Being named head of the Indiana State Department of Health in 2017 didn't cause Dr. Kristina McKee Box to back off on her other medical commitments. With 30 years of experience as an obstetrician gynecologist, she still puts in 24-hour shifts in the labor and delivery unit at Community Hospital North.
Affiliations: Box is a member of the Indiana State Medical Association and the American Congress of Obstetrics and Gynecology.
Rising up: Born in Canada—her father was a dentist on a U.S. Air Force base—Box earned her bachelor's in biology from Indiana University and her medical degree from the IU School of Medicine. "I have been in private practice for the past 30 years and have adored what I do every day," she said. Through her work as physician lead for the Women's Service line at Community Health Network, she became part of a team dedicated to the treatment of substance-use disorder in pregnancy at Community Hospital East.
"Made it" moment: "I have been blessed to be involved with many surgical mission trips to first Haiti and then to Bolivia. To be able to use the education and training that I was so blessed to have the opportunity to complete to help others has been amazing." She also applied that passion locally. "Seeing the infant mortality rate in Indiana continuing to climb despite so many great efforts on an individual community level and at the state level with the Indiana Perinatal Quality Improvement Collaborative deepened my desire to make my mission closer to home. I just had no idea how wide God was going to open this door."
Mentors: "Dr. Lilly-Mae Padilla showed me in residency that you could have a fulfilling and successful OB/GYN Career and have a family at the same time. Bryan Mills, CEO of Community Health Network, showed me how to see the bigger picture in medicine and community health, while at the same time paying attention to the details and the people who are on the front lines every day."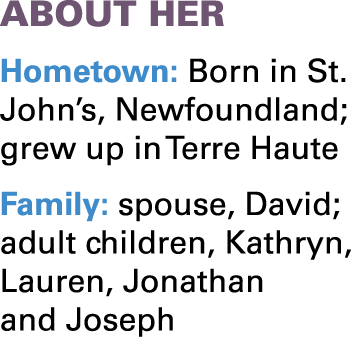 Pride points: "The achievement I am hands-down most proud of is being wife to my husband of 36 years and mother to our four children and watching them grow into amazing, intelligent and loving young adults."
Downtime: Reading, exercising, hiking, visiting national parks
Inspiring book: "The Bible is the most influential book in my life. It guides me every day."
Change she'd like to see: "I would love it if we all would have a bigger picture of public health. … I think this would serve our communities better and we could effect change with one patient, one Hoosier at a time."•
Please enable JavaScript to view this content.