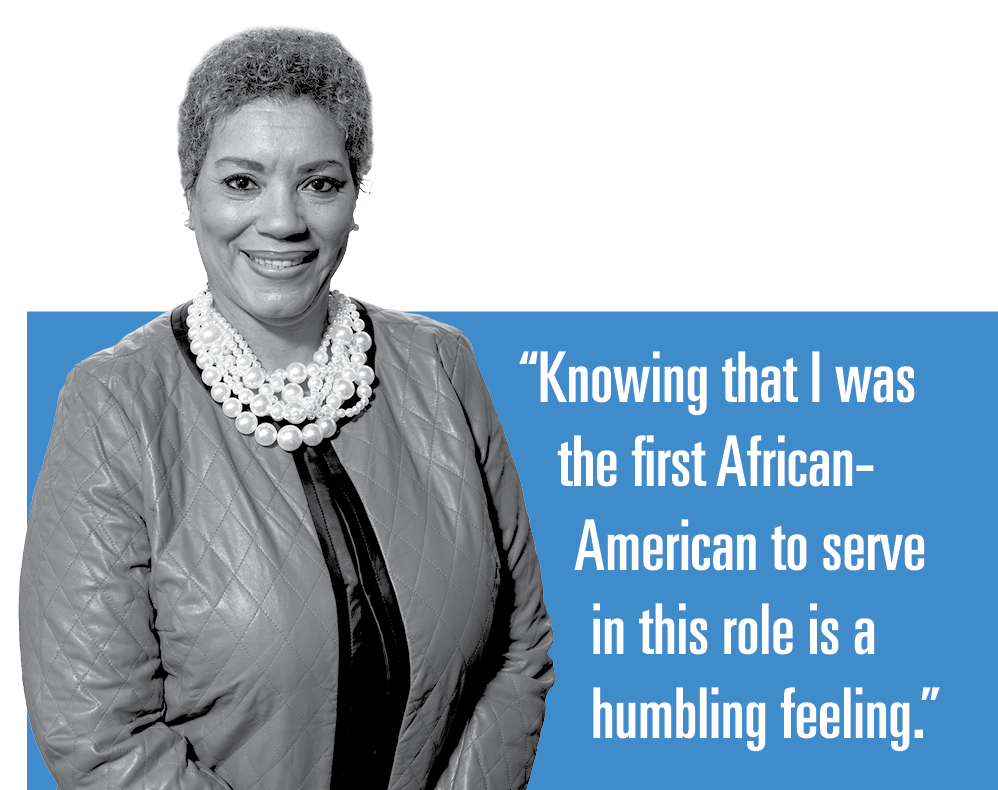 Credited with saving approximately three quarters of a million dollars of taxpayer money by "smart-sizing" the Marion County Clerk's Office, Myla Eldridge also increased campaign finance report transparency by making the reports searchable online. In addition, she passed a bipartisan resolution to increase early-voting satellite sites.
Affiliations: Chairwoman of Marion County Public Records Commission; chairwoman of Criminal Justice Planning Committee; board member of the Enhance Access Review Committee, Information Technology Services Committee, and Warren Township Democratic Club; and member of the League of Women Voters
Rising up: After studying accounting at Lockyear College, Eldridge launched her decades-long career in public service, including work with Indiana's departments of Natural Resources and Commerce and in roles involving government accounting and international trade. She worked in economic development and cultural tourism as well as the Marion County Election Board. "Frequently, I helped draft letters on behalf of the mayor to constituents," said Eldridge. "Mayor [Bart] Peterson's critiques of my letters and his positive feedback gave me insights on how to be a good manager, as well as the importance of being a detail-oriented professional." She joined the Marion County Clerk's Office in 2007. "Working in the office for all eight years of Beth White's administration allowed me to build relationships with many of Indianapolis' political leaders on both sides of the aisle, and afforded me the opportunity to help conduct 14 elections." She also managed the student outreach programs, the Voter Experience Project, and the voter registration program for naturalized citizens. "The knowledge I gained from conducting elections, as well as being a team leader in the Clerk's Office, gave me the confidence to run for the office where I worked." She was elected in 2014.
"Made it" moment: Eldridge said she felt she had arrived when she was sworn in to serve as Marion County Clerk. "Knowing that I was the first African-American to serve in this role is a humbling feeling," she noted.
Mentor: Her mother-in-law, Wilma Rudolph. "She overcame polio as a child and, as an adult, won three gold medals in a single Olympiad. … Her life influenced me to never give up on my dreams, commit myself to excellence, and never shy away from great opportunities."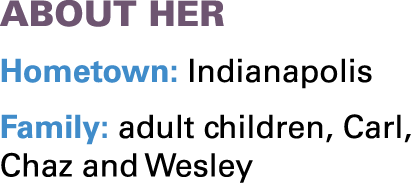 Downtime: "I love to travel to different countries and learn about other cultures." 
Inspiring books: "Lean In: Women, Work, and the Will to Lead," by Sheryl Sandberg; and the Bible.
Change she'd like to see: "More women holding elected office, and more diversity in executive leadership in government."•
Please enable JavaScript to view this content.