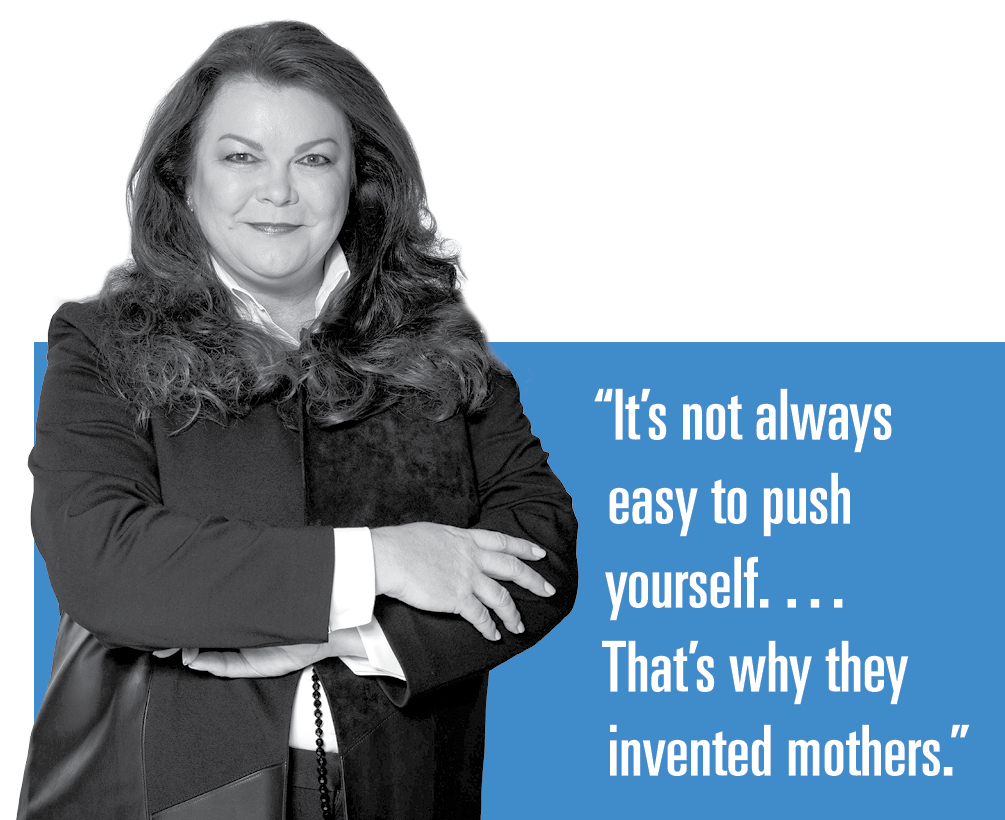 Andi Metzel tried her first legal case before she even graduated from law school. Now a partner at Taft, she is also president of the Indiana State Bar Association and its board of governors, leading the largest legal organization in the state.
Affiliations: In addition to her role with the Indiana State Bar Association and its foundation, Metzel serves on the board of Girls Inc. of Greater Indianapolis and is vice chairwoman of its executive committee. She's also a member of the Indiana Supreme Court Disciplinary Commission.  
Rising up: After securing a bachelor's in political science and philosophy from Franklin College, Metzel was, she said, "desperate to work doing anything in the legal field." She answered a newspaper ad ("that's how we did it back then") seeking a clerk to work in a criminal defense office and was told "Kid, if you get accepted to law school, you come back and the job will be yours." She came back with a law degree from the Indiana University Robert H. McKinney School of Law and hasn't stopped working since. Burdened with student loan debt, she went the law firm route but quickly found "that I had replaced my calling for the courtroom with library time and too much isolation." She transitioned to the Marion County Prosecutor's Office as a felony prosecuting attorney, then redirected her energies back to civil practice with Dann Pecar Newman & Kleiman P.C. "In April this year," she said, "we made a strategic decision to continue to grow our platform in Indianapolis by moving our collective practices to join Taft Stettinius & Hollister LLP."
"Made it" moment: "I was determined to pay off my student loans and to become a partner before I was 40," she said, and accomplished both.
Mentor: Metzel describes her mother as "my rock. She is my best cheerleader and worst critic. She has motivated and inspired me and taught me how to be strong and yet stay kind. It's not always easy to push yourself. … That's why they invented mothers."      
Downtime: "I love perusing auctions on the web and attending auctions in-person even more," she said. "I am fascinated with historic objects and craftsmanship, and this brings out my inner treasure hunter."   
Inspiring music: "Anything written by the composer John Williams."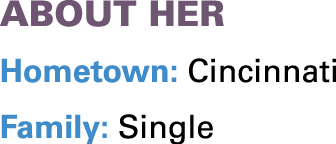 Change she'd like to see: "In an ideal world, I would do away with billable hours," she said. "Lawyers are savvy entrepreneurs. To stay relevant to the public and to business, we need to address market pressures that can erode the protections afforded by the rule of law. … At the end of the day, I believe it is possible for lawyers to simultaneously serve the interests of the public, to be profitable and yet honor the profession as critical and intuitive thinkers."•
Please enable JavaScript to view this content.