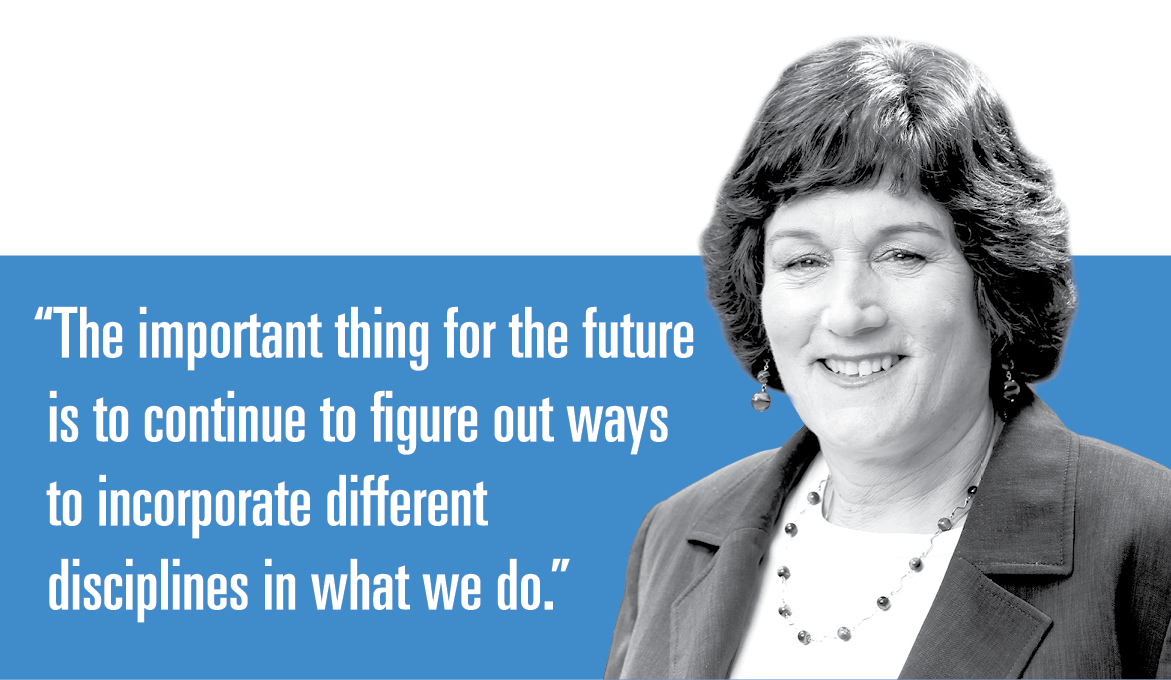 With near-record research funding, record undergraduate enrollment (helped by $2.5 million in undergraduate scholarships last year), and rankings that put it at No. 9 in the world and No. 6 in the United States, Purdue University's College of Agriculture is thriving. It's led by Karen Plaut, who oversees more than 300 faculty members and nearly 3,600 students. In addition, its extension system reaches all 92 Indiana counties and more than 60 countries, and its Purdue Institute for Plant Sciences has received more than $20 million in funds and has incubated more than 17 startup companies.
Affiliations: Plaut serves on the board of AgriNovus Indiana and on the Board on Agriculture and Natural Resources, the major program unit of the National Academy of Sciences, Engineering and Medicine. She also chairs the Diversity Catalyst Committee for the National Ag Experiment Station Directors and is on the executive committee of the University Industry Consortium. 
Rising up: Earning a bachelor's in animal science from the University of Vermont and a master's in animal nutrition from Pennsylvania State University, Plaut went on to earn a PhD in animal science from Cornell University with minors in biochemistry and physiology. She became a post-doctoral fellow at the National Cancer Institute, National Institutes of Health. She left an associate professor job at the University of Vermont to work for NASA as lead scientist for the International Space Station Biological Research Project, but soon returned to Vermont. "While I absolutely loved the work," she said, "I also realized that I wanted to be in academia in a leadership role. As a result, I interviewed and accepted the position as chairwoman of the Department of Animal Science." Promotions there eventually led to Michigan State University, where she was chairwoman and professor of the Department of Animal Science, then to Purdue for a series of positions that led her to become dean of agriculture.
Mentors: Barbara Vonderhaar, her postdoctoral fellowship adviser. "She helped me understand how to do great science and move my career forward. And John Bramley, her first boss. "He was creative, funny and knew how to get things done. He helped me figure out how to ask questions and assess situations." 
Downtime: Horseback riding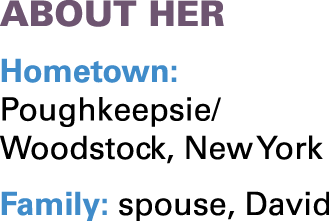 Inspiring book: "Good to Great and the Social Sector" by Jim Collins 
Change she'd like to see: "Our field continues to evolve," said Plaut. "The important thing for the future is to continue to figure out ways to incorporate different disciplines in what we do. The most important change currently is the use of data science and data analytics. Incorporating data science and analytics into our curriculum is one of our most important initiatives, as we need to prepare our students for a data-driven future."•
Please enable JavaScript to view this content.