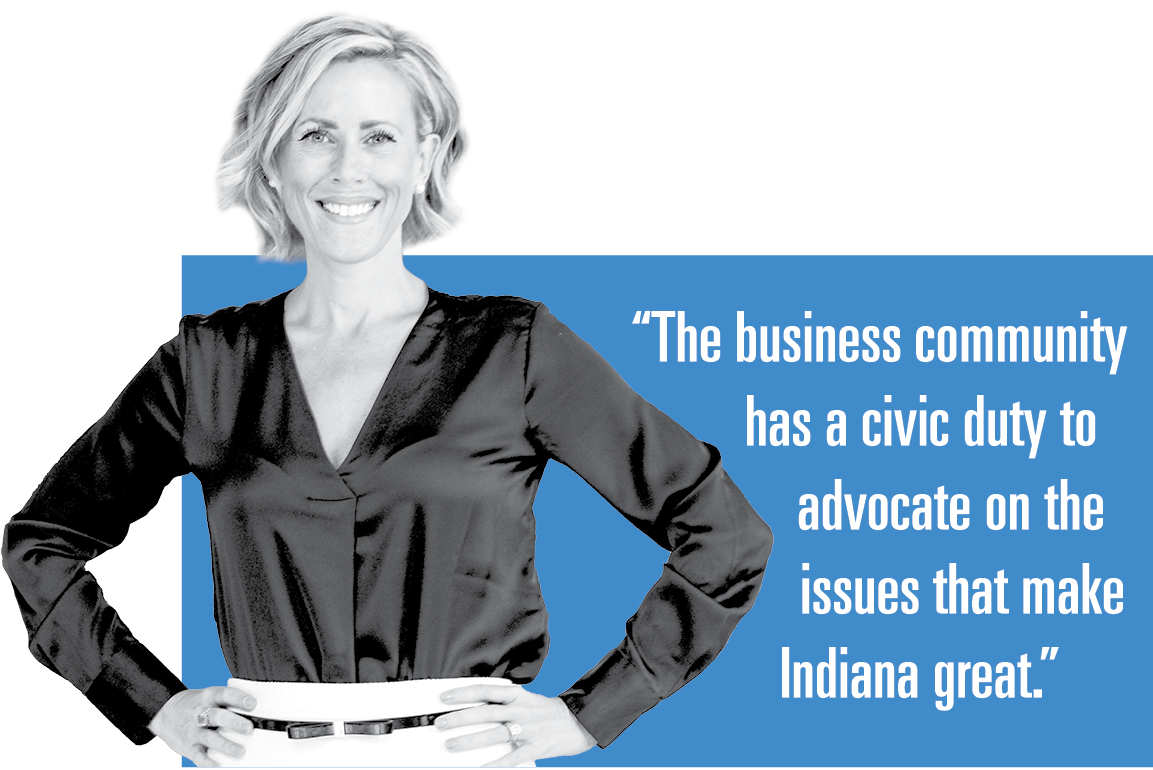 Overseeing Eli Lilly and Co.'s philanthropic work in the United States, Kenya and Mexico, Courtney Roberts also leads the implementation of Lilly's $7 million, five-year pilot program to address barriers to diabetes care in three underserved Indianapolis neighborhoods. She has also deepened Lilly's commitment to AMPATH, a partnership led by Indiana University that's building holistic and sustainable health in Kenya.
Affiliations: A member of the inaugural class of Hoosier Women Forward, Roberts also is a mayor's appointee to the Indianapolis Board of Public Works. She serves on the development board for the IU Center for Global Health, Butler University's Alumni Board of Directors' Executive Committee, and the development committee for Christel House.
Rising up: While earning her degree in history and political science from Butler University, Roberts found work with the Indiana General Assembly, transitioning to a full-time role with the Indiana Senate Democrats upon graduation. She served in the administrations of Sen. Evan Bayh and Mayor Bart Peterson, and as a consultant with Bose Public Affairs Group. While working in politics full time, she received her law degree from the Indiana University Robert H. McKinney School of Law. She joined Lilly in 2007 in the government affairs and public policy department. She went on to lead Lilly's response to natural disasters and humanitarian crises, included providing insulin to more than 14,000 children in more than 46 countries and more than $125 million in products to treat mental illness, cancer and diabetes in western Kenya.
Mentor: Her father. "Without ever being elected to public office, his sense of civic duty was stronger than anyone I've known. … His example of public service serves as my north star."
Downtime: "I love to read and I love to travel. I've always been curious, and both of these nourish my curiosity."
Inspiring musical: "Hamilton," said Roberts, "is the most brilliant form of art I've ever witnessed. … These days, we could all use a little reminder of the principles our country was founded upon."
Change she'd like to see: "I'd like to see more businesses come together to use their collective voice to advocate for change around issues that make our state a better place to live and work. We've seen how powerful that can be, from the business community's opposition to RFRA, to their support for early childhood education, to now championing hate crimes legislation. The business community has a civic duty to advocate on the issues that make Indiana great."•
Please enable JavaScript to view this content.