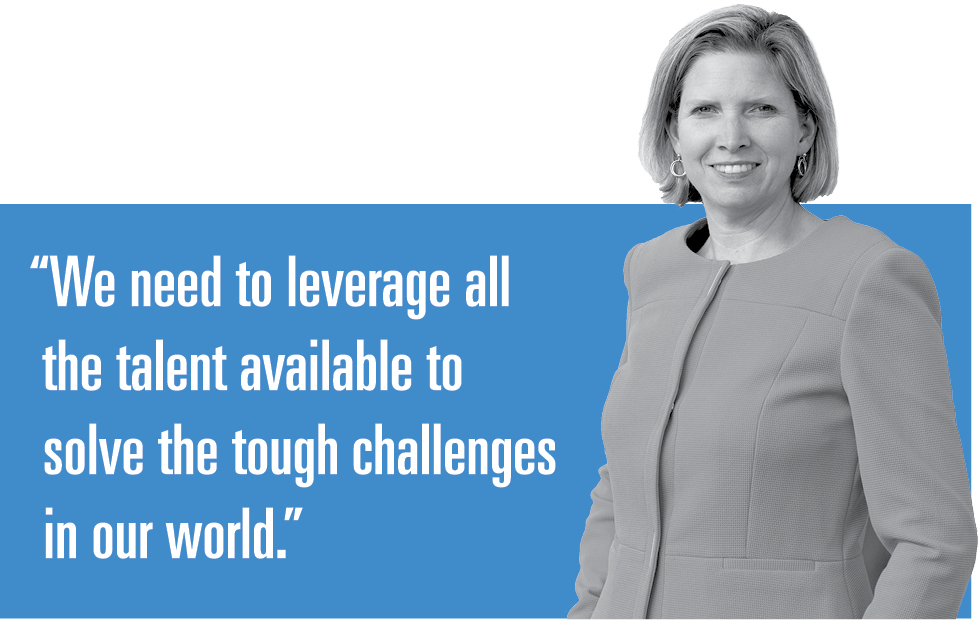 After beginning her Cummins career working on advancing fuel cell technology, Jennifer Rumsey now guides the second-largest function at the engineering giant, leading a global team that includes 7,000 engineers. Pushing for consistent regulation around the world, she played a key role as Cummins worked on U.S. Phase 2 regulations for commercial vehicles and engine greenhouse gas and fuel efficiency standards. 
Affiliations: Rumsey serves on the Purdue University Engineering Advisory Council, the Cummins-WABCO JV Board, Cummins East Asia Research & Development Center Board, and is involved with Society of Women Engineers, Society of Automotive Engineers and the Women in Trucking Association. She's also a FIRST Robotics mentor. 
Rising up: With a bachelor's in mechanical engineering from Purdue University and a master's in mechanical engineering from MIT, Rumsey has spent her entire career at Cummins. As an executive director of engineering, she had technical responsibility for all Cummins heavy duty products globally, including developing and launching new products. She was promoted to vice president of Heavy, Medium, and Light Duty Engineering and then overall technical leader for the Engine Business Unit before she became the chief technical officer in 2015.
"Made it" moment: "Early in my career at Cummins," said Rumsey, "I realized that my dream job was to be the technical leader in one of our businesses where I'd be at the intersection of defining and delivering business and technical goals and leading a technical organization. I had a strong desire to balance this with being an active mother. In 2010, my dream became reality when I became technical leader for the Cummins Heavy Duty business when my daughters were 8 and 6."
Mentor: Her mother. "She instilled in me key pillars in my own life—family and my faith."
Pride points: "As Cummins approaches its 100-year anniversary in 2019, we are positioning ourselves for the next 100 years of innovation including the implications of key trends like energy diversity, automation, and internet of things for our customers and our business. Since becoming the CTO in 2015, I've been a part of defining and starting to deliver this strategy."
Downtime: Hiking, cycling, traveling
Inspiring book: "Like many others, I found a lot of wisdom in Sheryl Sandberg's 'Lean In.' A favorite passage is where Sandberg discusses that careers are like jungle gyms, not like ladders. We don't all take a linear path."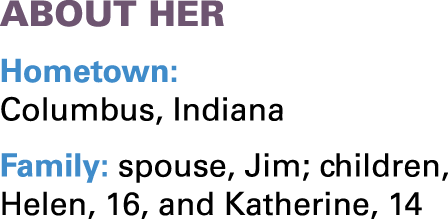 Change she'd like to see: "We need more diversity and inclusion in STEM fields. We need to leverage all the talent available to solve the tough challenges in our world. That means we need to attract more students to STEM education and careers and create workplaces that recognize and work to overcome biases, empowering all individuals, valuing differences, and encouraging all employees to best use their talents."•
Please enable JavaScript to view this content.