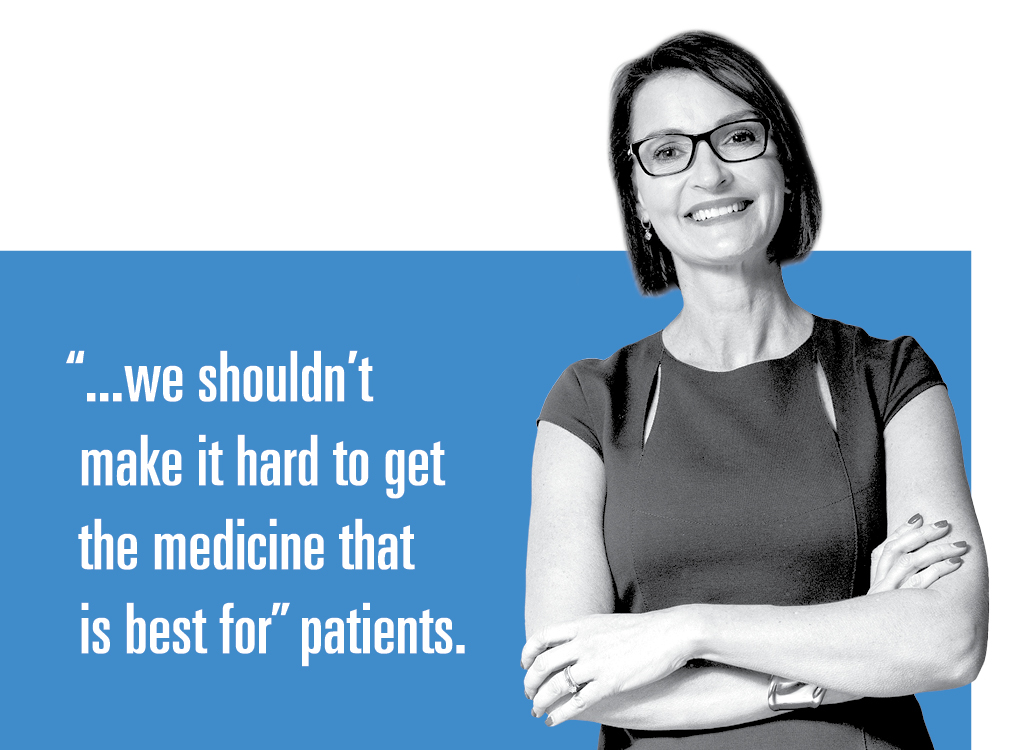 Working at Eli Lilly and Co. right out of college, Christi Shaw went on to a career spanning marketing, sales, business strategy and more with other leading pharmaceutical companies before returning to topline a division that represents about 40 percent of Lilly's worldwide revenue. Among her focuses: development of a migraine medication, possibly the first acute treatment in 20 years.
Affiliations: Shaw serves on the Biotechnology Industry Organization Executive Committee and Health Section Governing Board of Directors as well as the Healthcare Business Women's Association Advisory Board. She is president of Gra/ey Market, a company working with land conservation and future independent farmers. She is founder of the More Moments More Memories Foundation, which supports patients and their caregivers in their quest to participate in clinical trials.
Rising up: With a marketing-focused bachelor's in business administration from Iowa State University and an MBA from the University of Wisconsin, Oshkosh, Shaw filled multiple positions at Lilly, from retail sales representative to primary and specialty sales director. That led to work at Johnson & Johnson, where she rose to vice president of worldwide marketing. A turning point came when she was hired to lead the North American oncology business for Novartis. "Without any prior oncology or company experience, the president of Novartis Global Oncology thought I had the ability to head up an organization that included all aspects of the business," she said. "We achieved double-digit growth each year, and the experience allowed me to go on to lead other, larger organizations." She returned to Lilly in April 2017.
Pride point: The launch of the More Moments More Memories Foundation. "Unfortunately, I saw firsthand, while I cared for my sister at Cancer Hope Lodge in Philadelphia, the challenges caregivers faced. Chief among them was the financial burden that traveling to a clinical trial site places on patients and their families. … We are looking to help them keep hope alive by assisting with the resources to access the clinical trials that are right for them, giving them potentially more moments with their loved ones, for memories they will cherish forever."
Downtime: "Cooking, reading, puzzles and, very important, ensuring time with my girlfriends and extended family."
Inspiring book: "The Leader's Mindset: How to Win in the Age of Disruption" by Terence Mauri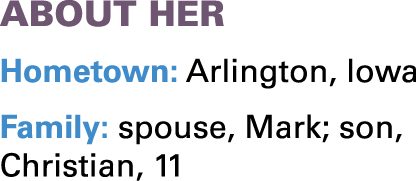 Change she'd like to see: "I would like to see the process by which treatments are discovered, developed, approved and accessed more streamlined. Keeping a sharp eye on safety as well as efficacy, patients can't have too many choices with regard to their treatment options and we shouldn't make it hard to get the medicine that is best for them."•
Please enable JavaScript to view this content.