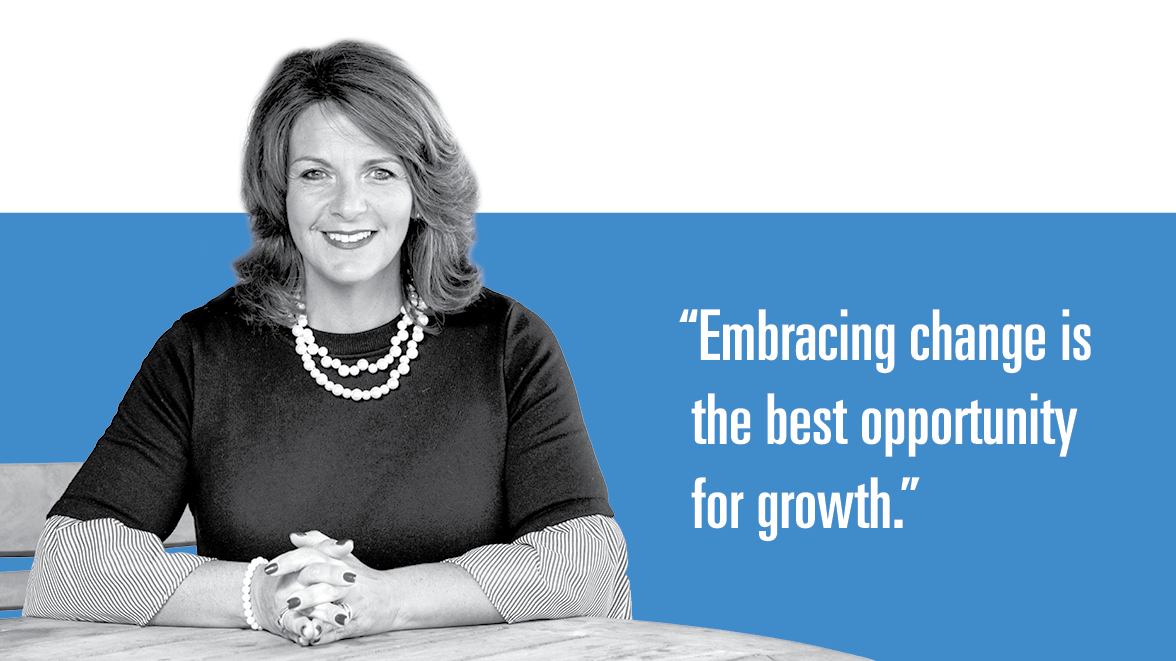 Taking over as the leader of Girl Scouts of Central Indiana in 2017, Danielle Shockey came to the job with 20 years of experience working with Indiana youth. As Deputy Superintendent of Public Instruction for the Indiana Department of Education, her achievements included leading the creation and implementation of processes to overhaul accountability and state standards in education. And as a school principal, she was committed to mentoring teachers, five of whom now lead their own buildings.
Affiliations: Girl Scouts of the USA STEM Pledge Advisory Board, Conner Prairie Education Task Group
Rising up: With a bachelor's in elementary education from Ball State University, Shockey earned her master's in educational leadership from Indiana University in the midst of teaching stints in Fort Wayne and Lawrence Township schools. She became a principal in Lawrence schools, at Forest Glen School of Spanish Immersion and Brook Park School of Environmental Studies, prior to taking on the statewide role of deputy superintendent of public instruction. "The turning point that stands out the most is when I decided to leave the school district level K-12 education space, and seek opportunities that would allow me to influence education policy and practice on a broader scale," she said.
Pride points: "In my short tenure, I am proud of a number of accomplishments," she said, noting "Girl Scouts in central Indiana earned a record-breaking number of 17,000 STEM badges in the last year. [The organization] received a full three-year charter renewal from Girl Scouts of the USA, the highest possible." She also worked with staff to identify almost $500,000 in administrative savings, freeing up those resources for programs. 
Mentor: Daughter Alex. "She has a genetic disability called Williams Syndrome that has provided her with numerous obstacles to overcome, including daily living, learning, social and emotional challenges. Yet, despite all that, she wakes up every day with a smile and an enthusiasm for life. She perseveres better than many adults. She makes me see things through different eyes, and I am a better person because I get to be her mom." 
Downtime: Reading, travel and boating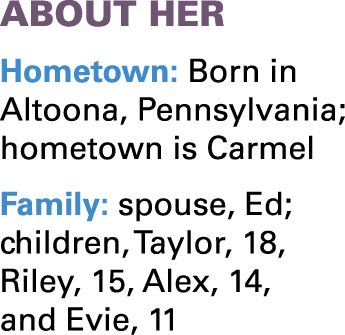 Inspiring song: Garth Brooks' "Standing Outside the Fire." Said Shockey: "This is a song that I have utilized in the classroom and in the conference room to lead robust dialogues around sometimes taking risks; and embracing change is the best opportunity for growth."  
Change she'd like to see: "No longer introducing woman leaders as 'the first.' How often does a bio for a woman executive include the phrase, 'the first'…? Rather, a world where it is not the exception for a woman to be in a leadership role, but the norm."•
Please enable JavaScript to view this content.