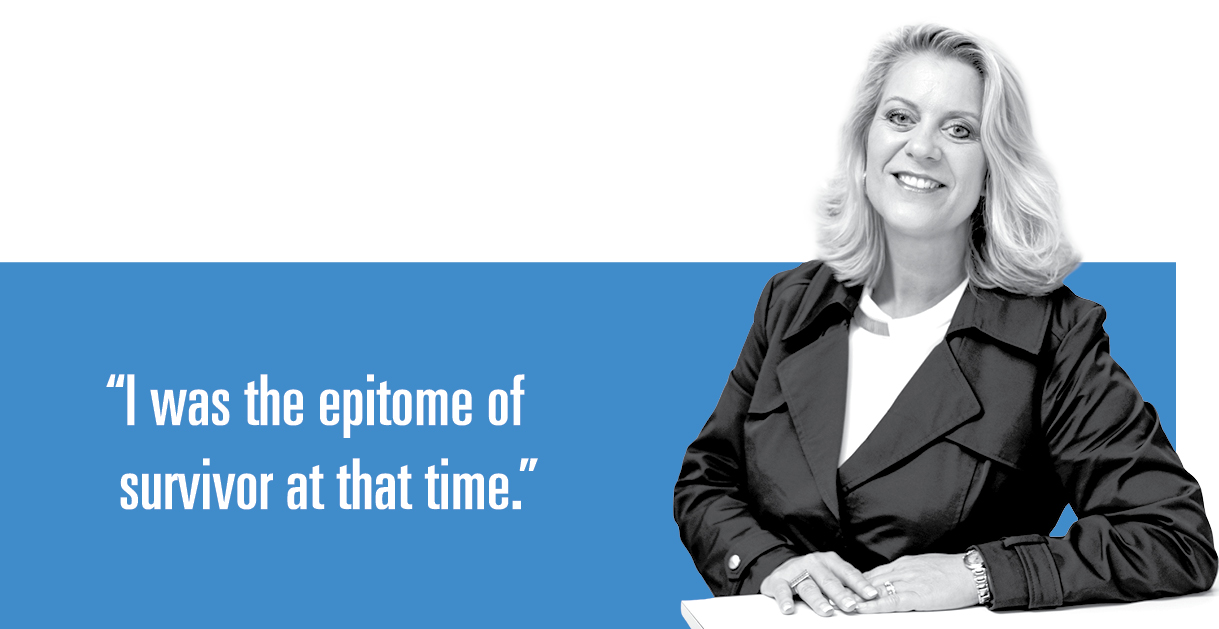 Melissa St. John's company, Relocation Strategies, specializes in corporate moves and has a long list of prominent clients, including IU Health, Citizens Energy Group and the Indianapolis Airport Authority. But the awards she's received—including Indiana Role Model of the Year from the Great Lakes Women's Business Council—have as much to do with corporate citizenship as they do with the bottom line. St. John played a key role in raising $6 million for the Girl Scouts of Central Indiana's Leadership Center; she helped rebuild lives of the addicted and homeless through Purposeful Design; and following her daughter's death of congenital heart defects, she raised more than $550,000 to set up an endowment for the American Heart Association.
Affiliations: St. John's involvement includes serving on the boards of the Indiana State Chamber of Commerce, Indy Chamber, OneZone and Indiana Conference for Women.
Rising up: With a bachelor's in interior design from Purdue University, St. John was a project designer for CSO Architects, then associate facilities manager for real estate firm Hines. She worked as a designer for Business Furniture Corp., was a project manager for Meridian Real Estate, then took the entrepreneurial route and became sole owner and CEO of Relocation Strategies.
"Made it" moment: St. John points to two large projects: The Indianapolis Convention Center expansion furniture, fixture and equipment package; and managing new furniture and providing move management for SMC's new offices in Noblesville, including 100,000 square feet of office space and its 700,000-square-foot warehouse space.  
Mentor: Billie Dragoo, founder and CEO of RepuCare. "She is a woman of influence and has always encouraged me to grow and go beyond my comfort zone. She takes time to mentor other women and reach back and pull them forward as she did me. Billie inspired me to mentor other women and project kindness when doing so."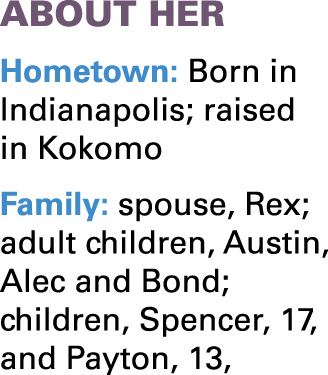 Downtime: boating, wake surfing with family and friends on Geist Reservoir, and snow skiing
Inspiring song: "I WillSurvive," by Gloria Gaynor. "There was a point in time where I lost a child, went through a family divorce and purchased my business. I was the epitome of survivor at that time."
Change she'd like to see: "More awareness and understanding of what benefit we bring. I see companies delegating to staff who are not qualified and do not have the time. … Our service is making the company move seamless and reducing stress, advising regarding productivity and managing people during a move or renovation. We know to plan for all scenarios and save our clients time and money."•
Please enable JavaScript to view this content.