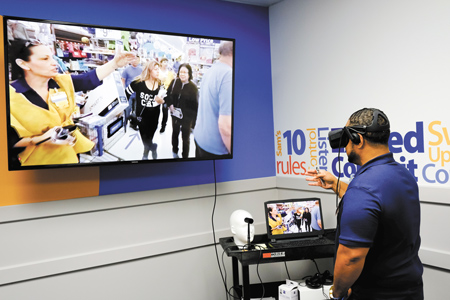 In reality, Arthur Coleman Jr. is in a training room at a Greenwood Walmart with plenty of elbow room and a pair of Oculus Rift goggles strapped to his face.
But in virtual reality, the Walmart Academy facilitator is on the sales floor amid a crush of shoppers.
"It's like the people are right there on you!" Coleman says as he experiences the scene—a training module on crowd control.
Walmart is among the earliest retailers to embrace virtual reality on a large scale. It is in the process of deploying some 17,000 Oculus Go virtual-reality headsets to all of its 4,500 U.S. stores as a training tool for employees.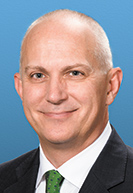 Neville
Other retailers in central Indiana, including the Macy's at Castleton Square Mall and the Carmel-based franchise of California Closets, are using the technology to help customers visualize products and make purchasing decisions.
For various reasons—including cost, cultural barriers and fear of the unknown—the technology is not yet in widespread retail use.
"The virtual reality experience has some barriers to it," said Jeffrey Neville, a senior vice president and practice lead at Boston-based retail management consulting firm BRP Consulting.
People might be self-conscious about wearing the goggles, and the immersive nature of the experience can cause motion sickness or dizziness.
"It's not quite a comfortable experience just yet," Neville said.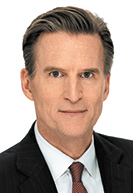 Gennette
But in the next few years, the use of virtual reality and its close cousin, augmented reality, should become more common in the retail world, experts predict. "This technology is maturing quite quickly," Neville said.
For Walmart, which is working to reinvent itself for the age of e-commerce, virtual reality is a way to help the company remain relevant, said Antonio Strong, a facilitator at Walmart's Greenwood training academy.
"Our business is geared towards the future, not necessarily what's happening today," Strong said. "A lot of others didn't do that—and they're closing up fast."
Walmart started using virtual reality last year in its 200 or so U.S. manager-training centers—which it calls academies—including the one in Greenwood.
This summer, the retailer piloted in-store use of virtual reality to train employees at 10 locations. Based on the success of that trial, Walmart has already delivered virtual reality gear to 950 of its stores, and all U.S. stores should have the technology by the end of January.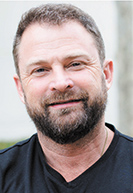 Besecker
In partnership with California-based tech firm Strivr, Walmart now has more than 40 virtual reality training modules—everything from how to work the deli counter to what to do in an active-shooter situation. The retailer is considering adding others.
Virtual reality training is replacing Walmart's computer-based training, which takes more time because it involves more reading and listening. In contrast, virtual reality puts employees in the middle of a training scenario, providing a more realistic and engaging training experience that can be completed in less time.
Virtual showroom
At Macy's, virtual reality is enabling a new type of furniture showroom.
The department store chain started a three-store pilot test in March. By early November, the technology was in 69 locations, and the retailer plans to add another 20 by January.
A customer who is, for example, trying to furnish a dining room can supply the room's dimensions to a Macy's salesperson, who enters the information into a digital tablet. The customer then can select furnishings, arrange them in the digital space, and put on virtual reality goggles to see how everything looks.
With virtual technology as a selling aid, a store doesn't need to stock as much furniture, Macy's CEO Jeff Gennette said. This allows the retailer to add furniture departments at more locations.
"Furniture is this high-margin, high-touch business for Macy's, and we want it in as many stores as possible. And, if we choose to, we could put virtual reality furniture in every Macy's building," Gennette said in a video on Macy's website.
"We've been constrained by not having enough square footage to be able to show all the upholstery and case goods and mattresses. It needed to be about 20,000 square feet. And now, with virtual reality, we can do all of 'big-ticket,' or furniture, in 5,000 square feet."
Furniture-shoppers using the technology spend 60 percent more than customers buying furniture without the goggles, Macy's says, and have return rates below 2 percent.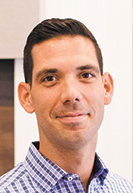 Hall
Many retailers using virtual reality specialize in big-ticket items: furniture, cabinetry, outdoor decks, cars.
That's because the cost of developing 3-D models for virtual reality is prohibitive for less-expensive merchandise, said Beck Besecker, co-founder and CEO of Ohio-based Marxent Labs LLC.
Marxent partnered with Macy's on its project, and the tech company also has worked with Ashley Furniture, Bob's Discount Furniture and others on virtual reality and augmented-reality projects.
Virtual reality immerses its user in a scenario, while augmented reality adds digital images into an actual space. One example is the online game Pokemon Go, in which players use smartphones to discover digital objects "placed" in real-world locations.
Both types of technology rely on 3-D modeling and, at present, that modeling is not cheap, Besecker said. It might cost $40 to $60 to create a digital model of a sofa, he said, while a digital model of a chandelier might cost $1,500 because of the complexity of the image.
Creating 3-D images of a retailer's full catalog might cost $200,000, he said, and the retailer must pay Marxent each time it needs fresh images.
But he expects digital-modeling costs to drop relatively quickly.
Within multiple industries, including tech and entertainment, "there are many, many companies with a vested interest to see 3-D content get much less expensive," Besecker said. "The cost of modeling in the next five years will be dramatically different."
Experimentation
Another early adopter is California Closets Indianapolis, which is based in Carmel and has stores in Louisville and Cincinnati. The company designs and sells closets, cabinets, shelving and related items.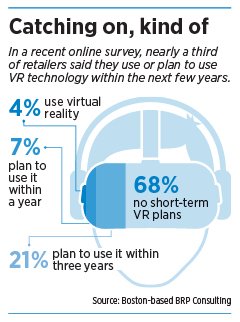 The franchise jumped into virtual reality about a year ago, making it the first California Closets franchisee to do so.
"We weren't exactly sure how we'd integrate it into our process or our [computer-assisted design] software," said Marcus Hall, vice president of marketing and sales at California Closets Indianapolis.
Hall, who formerly worked at local tech firm ExactTarget, said California Closets saw value in being an early adopter.
The company has been using the technology as a customer-service tool. Following an initial consultation with a designer, a customer can use virtual reality goggles to see how different options look.
"It can crystallize things, both good and bad," Hall said.
But even after a year, he said, California Closets is still working out the best way to use the technology. Some customers are intrigued, he said, while others are less receptive.
The business has one set of virtual reality goggles that it shares among its stores, and also takes them to trade shows.
Although the company's investment in virtual reality has been "fairly minimal" so far, Hall said, further investment isn't a priority at this point "without the strategy to support it."
That said, Hall can envision myriad uses for the technology.
Gagandeep Gill, is using VR to learn how to deal with crowds.(IBJ photo/Eric Learned)
Installation crews might use virtual reality to learn how to properly install a project at a customer's home, he said, or perhaps a production employee could use it to practice repairing a piece of machinery.
"I could probably sit here for an hour and think of scenarios for which we haven't scratched the surface," Hall said.
This type of open-minded thinking doesn't always come naturally to retailers, retail consultant Neville said.
Many are skittish about new technology that they fear might hurt the customer experience, he said.
"One thing we've been talking about with clients about this technology is, you have to be willing to test, learn and fail," Neville said. "It's contrary to the traditional cultural thinking of the retailer."
In reality, he said, over the past 20 years, customers have become more comfortable with technology and therefore more forgiving of retailers that are trying new things.
"Customers are comfortable experimenting along with their retail partners."•
Please enable JavaScript to view this content.