Marie Maher of Indianapolis never imagined finding a babysitter for her young son would be so challenging. The founder of Lullaby Sitters—an online community that connected parents with 400 caregivers—went through interview after interview trying to find someone to look after her now-5-year-old son, Yves, who is on the autism spectrum, and his little sister.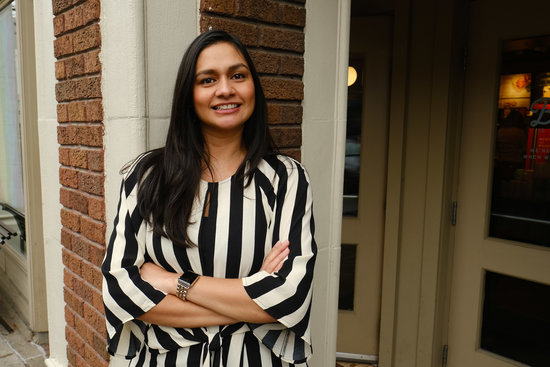 She'd think the interview went great, but then the prospective sitter wouldn't return her call. Or she'd hire a sitter and get called home when her son had what seemed like a tantrum. A little over a year ago, she took what she learned from Lullaby Sitters and launched Synapse Sitters to pair caregivers experienced working with children who have special needs with parents who need them.
Tell us about your background.
I'm a mom of two [4 and 5 years old]. I have a little boy and a little girl, and at 3 years old, my son was diagnosed being on the autism spectrum. I was a new entrepreneur, and I had launched an online babysitting network, and after more of his behaviors came out, we couldn't use any of the sitters we had been recruiting for two years.
I didn't know I'd love being an entrepreneur. I didn't know I'd love using tech to solve problems. I don't have a tech background. I just knew everyone is looking at their phones or computers, so if I could get on there and present a solution, I could help people. I needed sitters because I wanted to hang out with my friends.
How does Synapse Sitters work?
Parents and sitters can sign up and they can create profiles. They list a short bio, expectations, availability and then they can actually begin communicating and connecting on our app. Parents pay a monthly fee of $29.95 to join, and that gives them access to our network of prequalified sitters. It is free for our sitters to join; however, we need to verify they have some sort of background in human services and that can be education or employment.
Why did you start the website?
Before we started realizing we needed a different kind of sitter, I would get either called home because the sitter thought [my son] was having a tantrum, when really he's trying to communicate something—he's just doing it a different way. Or I would go to these sitter interviews … and I would say, 'My son is on the autism spectrum' … and I would watch the person change. I could tell the candidate was uncomfortable. So, I would text and either they wouldn't respond or they were consistently unavailable.
One sitter … said she watched a kid one summer on the spectrum. She said, 'I would love to get to know your son.' I thought the sun and moon just sat with this girl. I thought, 'Who are you and where are more people like you?' Suddenly, I was getting what everyone else had simply because she understood his behaviors and what our family needed. … My husband thinks this is the greatest thing I've ever done because we got our lives back.
How do you find babysitters?
We partner up with [university advisers and] places where children would get therapies—so, [applied behavioral analysis] centers, pediatrician offices. Trusted points where people need referrals.
Any idea how many people use the app?
As far as hired, I'm not sure, but I do know we're approaching 300 prequalified sitters here in Indianapolis. We've had over 100 parents join, and we've had a handful of those parents come back to find other sitters because theirs went back to school or there was a change.•
Please enable JavaScript to view this content.