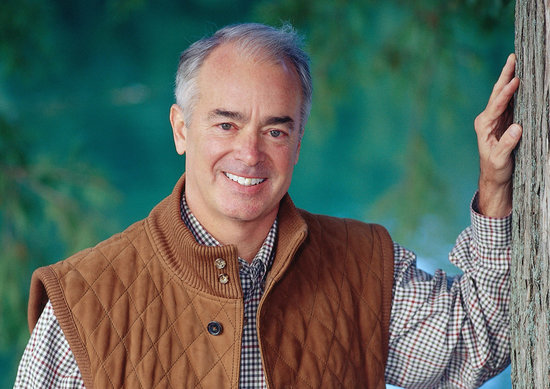 Jim Rogers, who built Duke Energy Corp. into the nation's largest electrical utility through a series of mergers that began in Indiana with a nearly insolvent utility called PSI Energy, has died. He was 71.
Rogers retired in 2013 as CEO of Duke Energy, based in Charlotte, North Carolina, after 25 years with the company and its predecessors.
He was known for his courtly manner and disarming Kentucky drawl, skills that helped him build an energy powerhouse that today provides electricity to 7.6 million retail customers in six states, including about 800,000 in Indiana.
"Our industry has lost one of its most influential and extraordinary leaders," said Lynn Good, the company's chairman, president and CEO.
Rogers rose to prominence in Indiana when in 1988 he took over PSI—then called Public Service Company of Indiana—which was nearly bankrupt after spending more than $2 billion in a failed attempt to build a nuclear power plant in Marble Hill, Indiana. Costs for the plant had spiraled out of control and PSI was running out of money. PSI abandoned the project and auctioned it off for parts in 1985.
Rogers then fought off a takeover bid by the much larger IPALCO, parent company of IPL. Then-IPALCO Chairman John Hodowal had backed a slate of candidates for the PSI board who would have favored the IPALCO merger over PSI's plans to merge with a Cincinnati-based utility. But the shrewd Rogers fought back publicly and won in 1993.
PSI then engineered the merger with Cincinnati Gas & Electric Co. And even though PSI was the small partner, Rogers became vice chairman and chief operating officer of the combined companies, called Cinergy Corp., and later rose to CEO.
Four years later, Rogers pulled off another merger, this one with Duke Energy, and again wound up as CEO.
Duke Energy said Rogers steered the company to more renewable energy, helping it to reduce carbon emissions and invest in wind and solar facilities.
In 2011, Rogers crafted perhaps his most significant deal: the $13.7 billion acquisition of Progress Energy, based in Raleigh N.C. That deal made Duke Energy the nation's largest electric utility, a title previously held by Southern Co. of Atlanta.
Rogers was born in Birmingham, Alabama, and spent most of his childhood in Danville, Kentucky. He earned his undergraduate and law degrees at the University of Kentucky. He started his career as a reporter at the Lexington Herald-Leader and later served as a law clerk for the Supreme Court of Kentucky.
Since leaving Duke Energy five years ago, he has written and lectured on how rural people in low-income nations can get access to clean, sustainable energy.
In 2014, Rogers was inducted into the North Carolina Business Hall of Fame. In 2013, he was awarded the Edison Electric Institute's Distinguished Leadership Award.
Please enable JavaScript to view this content.