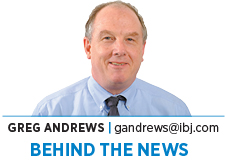 Days after Gannett Co. agreed to buy Central Newspapers Inc., parent of The Indianapolis Star and The Arizona Republic, for $2.6 billion in 2000, then-Gannett CEO Doug McCorkindale toured the Indianapolis newsroom and declared, "It's going to be business as usual, for the most part."
It was the last four words that worried Star staffers—who were all too familiar with Gannett's reputation for cutting staff to boost profits. But no one at Central Newspapers or at Gannett's headquarters in Virginia foresaw the economic forces that have devastated the daily newspaper business over the last two decades—and whittled the size of The Star's newsroom from 280 people at the time of the deal to about 80 today.
The cuts could get substantially worse if Digital First Media prevails in its quest to purchase Gannett. The Denver-based company on Jan. 14 unveiled a $1.36 billion, unsolicited offer for the publisher of more than 100 newspapers in the United States—including USA Today, The Cincinnati Enquirer and Detroit Free Press—and more than 170 in the United Kingdom.
All newspaper companies have cut costs as they struggle with the decline in what had been their cash cow—print advertising—and simultaneously scratch and claw for digital advertising—a far more competitive realm and one that's far less profitable.
But rather than investing in initiatives that could create a brighter future, Digital First, controlled by the hedge fund Alden Global Capital, has been unabashed in minimizing expenses to maximize profit—seemingly with little concern over how cuts would affect newspapers' ability to fulfill their missions of covering news and serving as a watchdog in their communities.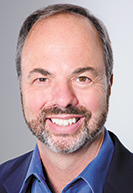 Doctor
As newspaper analyst Ken Doctor puts it, Alden is "the most reviled newspaper owner in the business." He said it "stands at one extreme of the industry, unusually naked in its strategy of extraction, investing as little as possible in the business as it harvests some of the highest profits in the industry."
The Star's journalists—and our community—have reason to worry that Gannett eventually will agree to a sale, though if that happens analysts say it likely would be at a higher price than Digital First's initial, $12-per-share offer. (Gannett hasn't responded to that proposal, saying only that its board will "carefully review" it.)
The main reason for concern is that Gannett and other publicly traded newspaper chains have yet to demonstrate they have figured out a prosperous path forward. Before the Digital First offer caused Gannett shares to spike, they had fallen 30 percent since mid-2015, when Gannett split its TV station and newspaper businesses into separate companies. In the same span, the S&P 500 advanced 27 percent.
In the latest period for which Gannett has reported financial results—the quarter ended Sept. 30—revenue slumped 4.3 percent, to $744 million, driven down by a 17 percent drop in print advertising.
No one is forecasting print advertising to spring back. Huber Research Partners projects Gannett's print advertising will be down 17 percent for the full year, then fall another 14 percent in 2019, and 12 percent in 2020.
"What this all means is Gannett, like it or not, is in play," wrote Doctor, the newspaper analyst. "Even two years ago, that statement might have dropped jaws—Gannett was clear that it wanted to be the consolidator, not the consolidatee. But no longer: In an industry of unending downturn—and in a world flirting with a who-knows-how-deep recession to come—all bets on the conventional wisdom of newspaper ownership are off."
If you think that is hyperbole, consider this: Newspaper valuations have fallen so far that Digital First's buyout offer for all of Gannett and its hundreds of publications is barely half what Gannett paid just for Central Newspapers, which owned two metro dailies and a handful of smaller papers.
What makes journalists at The Star especially nervous—and should worry the community at large—is that Gannett already has cut into the bone at The Star. If Digital First prevails and pulls out its cleaver, how could it cut even further?
Douglas Arthur of Huber Research notes that Gannett "has taken costs out of its legacy papers at an aggressive, almost 15 percent overall rate, since early 2017."
Michael Kupinski, an analyst with Noble Capital Markets, added in a report: "We believe that the company's newspaper operations are efficiently run, although there may be some infrastructure costs that could be taken out of the business with some outsourcing opportunities. In our view, the company had already been exploring those cost reduction opportunities."•
Please enable JavaScript to view this content.