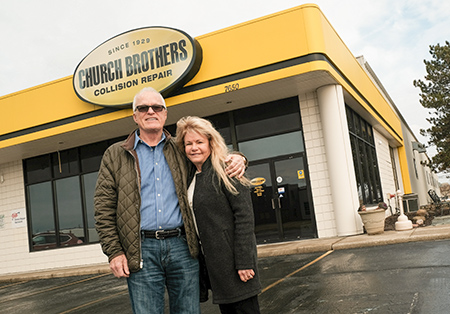 Dan Hall, 74, over the years rejected a lot of suitors interested in Church Brothers Collision Repair.
He'd owned the Indianapolis-area auto-body chain since 1974, with a brief exception: He sold it in 1999, then bought it back again several years later.
Then, last year, he decided the time πwas finally right to step away. He and his wife, Rhonda, sold Church Brothers and its six retail locations in June to Minnesota-based Abra Auto Body & Glass for an undisclosed amount.
Abra, a much larger competitor, had been "trying to buy me for years," Hall said.
"The main reason we sold was not because of our age. It was because of the consolidation movement," he added. "It was just the right time for me to get out of the business."
The Halls are not alone. In central Indiana and nationwide, a number of small companies are changing hands right now—and for a variety of reasons. Among them: a strong economy, plentiful buyers and an aging population of owners who are eyeing retirement.
"We've definitely seen much higher activity the last couple of years," said Bob House, president of San Francisco-based BizBuySell, an online marketplace for business sales. "It really started in 2013 … and it's kind of been edging up since then."
Using self-reported data from business brokers, BizBuySell maintains a database of business sales. And according to that data, sales are booming.
BizBuySell's database includes information on 61 Indianapolis-area business sales in 2018, up from 52 in 2017 and 41 in 2016. And owners last year sold for an average of 94 percent of their asking price. That's up from the previous two years—an indicator of strong buyer interest.
Nationwide, BizBuySell received reports of 10,312 business sales last year, a 4 percent increase over 2017 and the highest number since the company started collecting the data in 2007.
BizBuySell does not have information on all business sales, House said, because most sales don't involve a broker—the party most likely to report the transaction. Also, unlike real estate transactions, business sales don't get recorded in public documents.
That being said, BizBuySell believes its database is reflective of larger trends.
"It's a sample, but it's the biggest sample we're aware of," House said of the database. "We believe it's a relevant and statistically significant sample."
In a separate BizBuySell survey of business brokers and small-business owners, 65 percent of respondents said their transaction activity increased in 2018. Another 21 percent said activity was similar to that of 2017.
And, when JPMorgan Chase surveyed 817 small- and middle-market business leaders nationwide about their transition plans, about one quarter said they are either planning or considering a full or partial ownership transfer within two years.
Multiple factors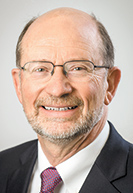 Pittsford
Indianapolis brokers and advisers say they're seeing similar trends locally.
"It's really accelerated in the last four to five years. The last two or three years, quite a bit," said Gary Pittsford, president and CEO of Indianapolis-based Castle Wealth Advisors.
Pittsford's company works with numerous national associations—franchising groups, purchasing co-ops and dealership groups—to help their members with succession planning and retirement transitions.
The national groups, Pittsford said, are eager to help their members sell their businesses, rather than close them, upon retirement.
As the population ages, the groups' concern intensifies, he said. "It's getting more and more urgent."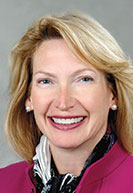 Elser
Pittsford said one national group told him 80 of its 1,000 members were at least 80 years old.
But demographics are not the only force driving business owners to sell right now. Economic and business conditions are also a huge motivator.
Small-business owners typically use proceeds from a sale to fund their retirements. So they want to get the best price they can, said Susan Elser, president of Elser Financial Planning Inc.
"I do think that there is a feeling that the economy's still strong and you're selling on a high note," Elser said. "Most business owners still have a fairly high level of confidence. Why risk it by delaying?"
Buyers, too, are eager to deal.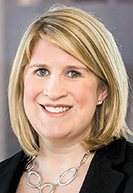 Moungey
"It is a good time to sell," said Christina Moungey, region manager for commercial banking in Indiana for JPMorgan Chase & Co. "The amount of capital that's out there for potential buyers of middle-market businesses is tremendous."
This means, Moungey said, that even as more owners put their businesses up for sale, they find no shortage of interested purchasers. "I think there's more buyers out there than sellers."
Thinking ahead
As a secondary motivator, she said, owners also might be thinking ahead about the economy and whether they're up for weathering another recession.
Thinking ahead is key, Pittsford said, because it could take owners longer than they expect to prepare their business for sale.
Acquisition prices are typically based on a multiple of a company's cash flow—so owners need to maximize profitability and cash flow before selling, he said.
In Pittsford's view, about 10 percent of companies are ready to sell as is; the rest need work first. "To do it right and to get the company in great shape and get the best price takes three or four years," he said.
That work might include adjusting payroll expenses so they are no more than 18 percent to 20 percent of total sales and working on pricing strategies so the company's profit margins are within industry averages. It can also include making sure staffers are up to date on their training and credentials and fixing up the physical space to create a good visual impression.
The length of the sales process can also vary depending on the purchaser.
About 25 percent to 30 percent of the time, Pittsford said, owners sell to their children. Another 15 percent to 20 percent sell to one or more employees. About half sell to an outsider.
Sales tend to close faster when a child or employee buys the company, Pittsford said. A sale to an outsider tends to take longer because that party typically wants to do more due diligence, and more legal and accounting work is likely to be involved.
It's also important for business owners to do some personal financial planning before they sell, Elser said.
It can take a year or two to work through the related financial, tax and inheritance issues, she said. "It's very similar to retiring. You want to have all those things lined up."
Opinions vary about how long the booming marketplace will continue.
"I would hate to harbor a guess," Elser said, adding that the volatility of the stock market late last year might have caused business owners to delay planned sales.
The stock market and the economy are two different things, she said, but market volatility does have a psychological effect.
Others are more bullish.
Nearly 80 percent of brokers in BizBuySell's survey said they expect more baby boomers to sell their companies this year than last.
Moungey said she expects sales to continue at current levels, barring any market disruptions such as a recession.
No matter what happens with the economy, the baby boomers will keep getting older. And that's what Pittsford is focusing on. "The next five years," he said, "it's going to get red-hot."•
Please enable JavaScript to view this content.