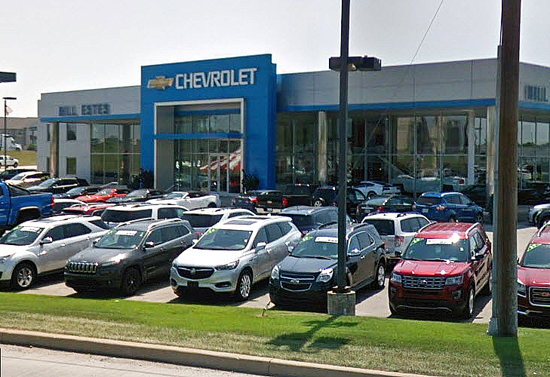 The four-location Bill Estes Auto Group confirmed Wednesday afternoon that it has agreed to be acquired by Asbury Automotive Group, a Georgia-based public company that is rapidly building a huge presence in central Indiana.
An Estes Auto Group official said that Bill Estes, who launched his first dealership 43 years ago, would not be available to comment until later this month, when the purchase is scheduled to close.
The four dealerships are Bill Estes Chevrolet at 4105 W. 96th St., Bill Estes Ford at 450 E. Northfield Drive in Brownsburg, Bill Estes Chrysler Dodge Jeep Ram at 745 E. 56th St. in Brownsburg and Bill Estes Chevy Buick GMC at 1920 N. Lebanon St. in Lebanon. They collectively employ 365 people
In an earnings release Wednesday morning, Asbury said it was buying four dealerships in the Indianapolis market but didn't identify them. It said the four collectively generate about $250 million in annual revenue. 
On Wednesday afternoon, it confirmed the pending acquisition as well.
"The Bill Estes Auto Group has a history of success, great culture and most importantly, amazing people," a spokesperson told IBJ. "The Asbury leadership team believes that our company will  be a good steward of this family business that has a long legacy of quality service in the Indianapolis market."
Asbury is the seventh-largest U.S.-based franchised auto dealer and had $6.9 billion in revenue in 2018. It entered the Indianapolis market in 2017 by buying Hare Chevrolet in Noblesville and Hare Isuzu in Noblesville, and last year it bought Terry Lee Honda in Avon.
Rex Collins, an Indianapolis-based partner at HBK CPAs and Consultants who directs his firm's dealership group, said Asbury's acquisitions come as "Asbury is looking to grow, as are the other public groups."
"They're now looking to tuck in," Collins said. "Once they're here, it's time to maybe try to expand. There are other public groups that are interested in Indianapolis. It's just that Asbury has made the first acquisition and they're leveraging that."
In a conference call with investors Wednesday morning, Asbury CEO David Hult said the company is picky about which dealerships to buy.
"We've looked at a lot of deals in the last 12 months and only closed on three, and we have these other ones in Indianapolis," he said.
"We're really looking at this deal from what's best for our shareholders, what will integrate well into Asbury and the culture that we're trying to create and make sure that we can be thoughtful stewards of the business," Hult said.
Please enable JavaScript to view this content.