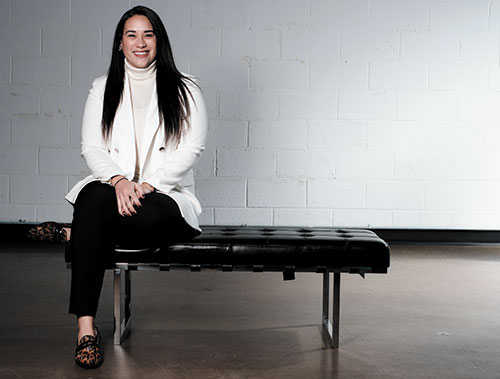 In her first six months on the job at Girls Inc., Campodonico-Barr and her team procured investors for the STEM-intensive program Eureka!, launching this year at IUPUI. "It will not only benefit our girls, many of whom will be first-generation college students," she said, "but also serves a purpose to the community by filling a diversity gap that persists in these spaces."
Getting here: Visiting family in Panama sparked Campodonico-Barr's interest in international development. With the United Nations and other agencies, she focused on gender equality and empowerment, but, she said, "I failed fast after realizing the women making true change were from the communities being served." She returned home with a commitment to making an impact on women and girls in Indiana, first at IU, then as chief of staff of the Indiana Bureau of Motor Vehicles.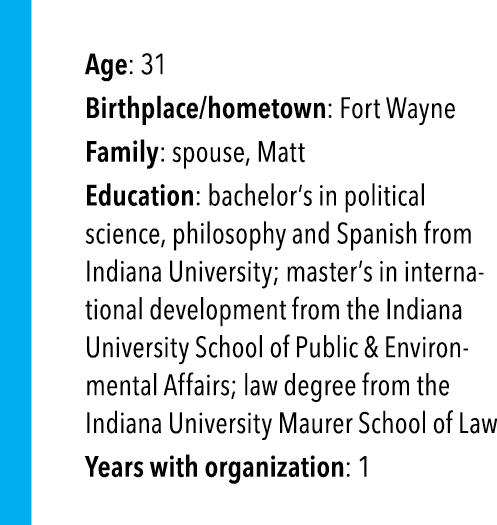 Transitional moment: "Moving home from D.C. was a tough transition," she said. "My entire life, everything I studied and worked for, had positioned me to be a diplomat. … It ended up being the best decision of my life."
Inspiration: "My abuelita (granny) is the strongest woman I know. Born in a small town, she worked her way up to become the first female consulate general of Panama to the U.S. in Chicago. All the while, she raised four children and survived breast cancer. She is 95 and a living testament of women truly being able to conquer anything."
Givebacks: Campodonico-Barr serves on the board of Invent Learning Hub, is a founding member of the Julian Center Young Professionals Board, and is a volunteer at Neighborhood Christian Legal Clinic.
Downtime: traveling, camping at national parks, hiking, soccer and "spending quality time with friends and family."•
Check out more 2019 Forty Under 40 honorees.
Please enable JavaScript to view this content.