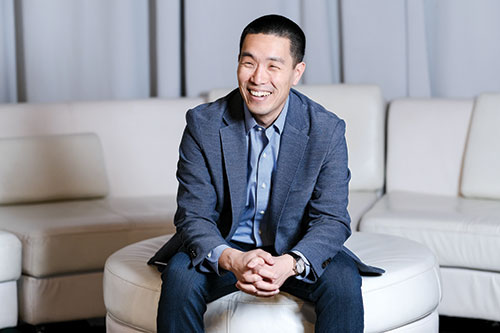 Expanding the telecommunications company's manufacturing reach to Mexico and Macedonia without any employee attrition at Telamon's headquarters in Carmel, Chen helped provide one of the state's largest privately held firms with a 100-year family business plan. "Our vision is to 'be a load-bearing support across generations,'" Chen said, "and I love the challenge of building something that will stand the test of time, not only for our customers, but for our employees and shareholders as well."
Getting here: Chen was planning to go into law, but after a day of studying for the LSAT, he figured he'd try out the family business for a couple of years. Enjoying it—and wanting to do his best work for the company—he opted to earn an MBA instead.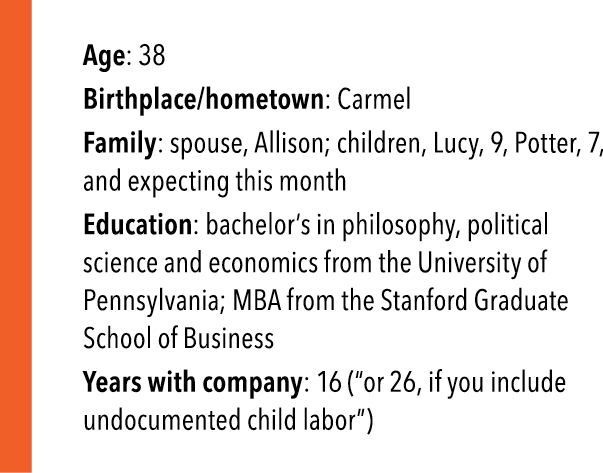 Transitional moment: "My two years at Stanford business school were completely transformative," he said, "not only in how I operate as a businessman and leader, but also in cementing my passion around leading organizations that can change the world."
Mentor: His father, Telamon founder Albert Chen. "You get the best nuggets on leadership when you're watching someone in their unguarded moments, away from the spotlight," he said, "and that's where I really got to learn what customer service and loyalty to employees looks like."
Givebacks: Chen serves as board chair for KIPP Indy charter schools as well as multiple volunteer roles with the Chinese Community Church of Indianapolis.
Downtime: "In recent years, I've gotten engrossed in True Dungeon–a mix of Dungeons & Dragons and Escape Room. I discovered the game thanks to Gen Con, which is one of my favorite weeks of the year, and it absolutely allows me to channel my inner child."•
Check out more 2019 Forty Under 40 honorees.
Please enable JavaScript to view this content.