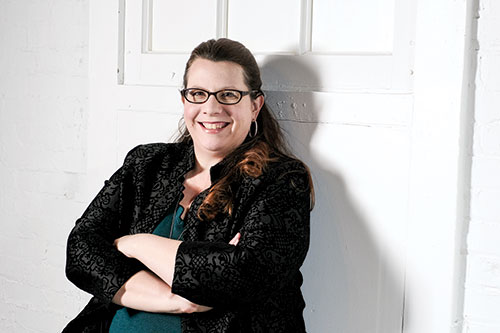 Fraser leads a small staff at the only statewide program in Indiana that combines research and policy analysis on federal and state legislation, public policies and programs affecting low-income working families. She said the work is more than a job; it's a vocation. "The best part is seeing the effects of our victories," she said. "When I hear those stories or get to meet with people who've benefited from policy change, it certainly keeps me motivated to do more."
Getting here: Following graduation, Fraser worked as a researcher for the Service Employees International Union on its Justice for Janitors Campaign. Once the final union contract was signed, she joined the Indiana Institute for Working Families as a policy analyst. She's been there ever since, being promoted up to director in 2012. 
Transitional moment: "I lost a dear friend in junior high school to a railroad crossing accident," she said. "Desperate to save others from similar heartbreak, I joined a few friends, his parents, and his sister and began advocating for safer crossings." While unsuccessful, the experience taught her about lawmaking and helped develop an understanding "that laws should be there to assist and protect people, and that there is a whole profession around trying to improve them."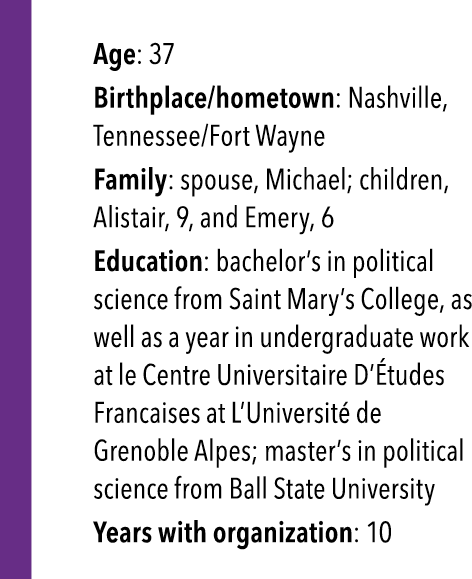 Givebacks: Fraser serves on the board of the National Skills Coalition and the Indiana Coalition for Human Services. She's second vice regent of the Caroline Scott Harrison Chapter of the NSDAR's Board of Management, and is hospitality chair for St. Thomas Aquinas Catholic School Parent Association Board.
Downtime: "delving into family history, reading and knitting"•
Check out more 2019 Forty Under 40 honorees.
Please enable JavaScript to view this content.