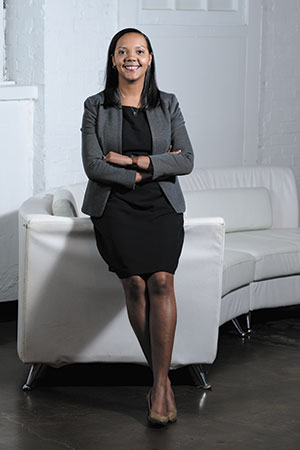 Playing a lead role in Lilly Endowment's $48.9 million Strengthening Indianapolis Through Arts and Culture Innovation program is just one of the high-profile ways Kloth has helped shape the future of Indianapolis. "There is a lot of joy in grantmaking," she said. "It is always meaningful to call an organization after our board has approved a grant request. I don't think that will ever get old."
Getting here: After post-college time with Intuit in Silicon Valley, Kloth moved to New York City to work as chief of staff—later working in recruitment and marketing—at Teach For America. Settling in Indianapolis, she became communications director for Lilly Endowment and transitioned to program director after a year.
Transitional moment: At Intuit, she said, "I was learning a lot, but I just didn't find my job very fulfilling. I realized that my heart was in the charitable sector." On a whim, she applied—and landed—the job at Teach For America and moved to New York City a few weeks later.   
Major accomplishments: In addition to the Strengthening Cities program, Kloth helped coordinate $15 million in grants to restore Madame Walker Theatre. She also helped coordinate a $100 million initiative to strengthen the long-term financial sustainability of 14 arts and cultural organizations, including Indiana Repertory Theatre, Dance Kaleidoscope and Conner Prairie.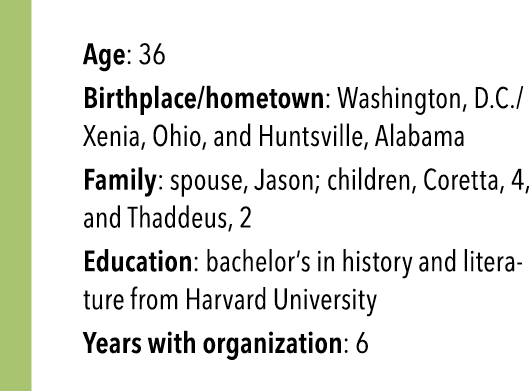 Mentors: "The three managers I've had at Lilly Endowment—Clay Robbins, Ace Yakey and Rob Smith—are among the wisest and kindest people I've ever met. I've also been nurtured by a number of incredible women in our community—Anne Shane, Connie Bond Stuart, Una Osili and Martha Lamkin, among others." 
Givebacks: An alumni interviewer for Harvard, Kloth also volunteers at her daughter's preschool.
Downtime: "We like to hang out at home and visit museums and parks around Indy," she said, as well as traveling out West, "especially to national parks to get off the grid for a while."•
Check out more 2019 Forty Under 40 honorees.
Please enable JavaScript to view this content.