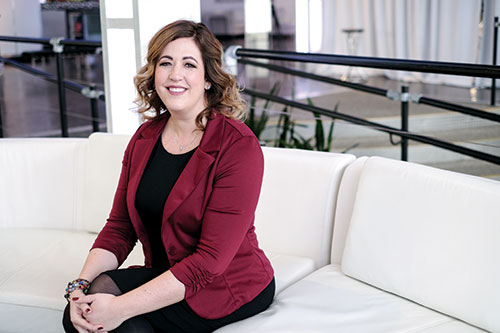 Not only does she lead a program that serves more than 4.5 million Kenyans, Miller also offers transformative experiences for IU students. "I get to work with deeply passionate people who truly care about making lives better," she said. "I get to talk about global health to anyone who will listen—and most people really want to listen. … I get to see the impact of our work in individual patient stories and the improvement of health indicators across a population."
Getting here: After a year as a team leader with AmeriCorps ("a truly amazing experience I would encourage any young person to explore"), Miller went to grad school while working in development at United Way of Monroe County. During her second year, she was hired by IU to coordinate the United Way campaign on the Bloomington campus. Armed with her master's, she did government affairs and policy work with the Indiana Association of Cities and Towns (now AIM). She jumped when the director of development and communications position became available with the IU-Kenya Partnership/AMPATH, eventually taking on additional responsibilities as associate director
for the center.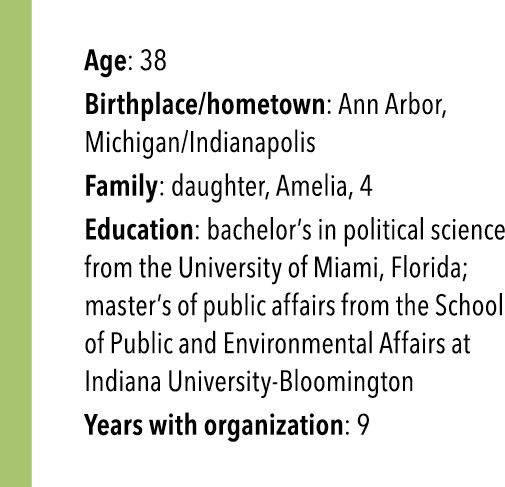 Transitional moment: Her first trip to Eldoret, Kenya. "It's a beautiful country with beautiful people, and seeing the program in person completely solidified that this was my vocation," she said. 
Mentors: Her parents, "both social workers who believe we all have a purpose in making the lives of those around us—and on the other side of the world—better."
Givebacks: Miller serves as an officer on the SPEA Alumni Association board.
Downtime: She and her daughter love parks, movies, swimming, baking and taking their two pups on walks. "I also love spending time with my amazing and accomplished girlfriends. I have a true tribe that I'm so grateful for."• 
Check out more 2019 Forty Under 40 honorees.
Please enable JavaScript to view this content.