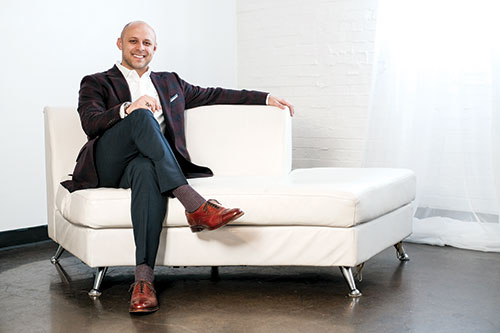 Whether through his staffing agency—which has placed more than 50,000 associates throughout the Midwest—or via his work with Project Stepping Stone and other organizations, Morales is committed to helping get people to the next level. "I love the impact we make by helping people find a job or start a career," he said. "Our 'why' is to build a better future one story at a time."
Getting here: Morales worked in sales at Ricoh Business Systems straight out of college, but leapt at the chance to be one of the first employees at Morales Group, which was launched by his father. He spent five years in sales, was promoted to sales manager, then became vice president of sales. Two years ago, he was promoted to president.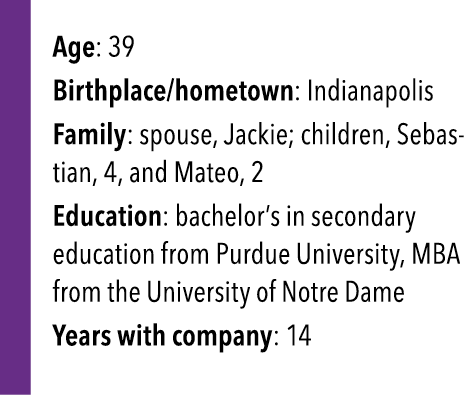 Inspirational moment: "Catching the game-winning touchdown pass from Drew Brees to beat Ohio State and eventually win the Big Ten Championship and play in the Rose Bowl."
Mentor: Brees. "As a friend and teammate, I've never met someone with as much God-given talent that worked equally as hard," he said. "He's an amazing father and down-to-earth leader. Drew Brees will someday lead a major organization or run for political office in a major way." 
Major achievements: Helping to lead and grow the business from $30 million in annual revenue to $125 million. Also, building 16 homes in Mexico as a company to give back to those less fortunate.
Recent business challenge: "Scaling up the company to keep up with growth," he said. "We handled this challenge by finding the right leaders to lead, invested in our current team to be prepared for the future opportunities, and got everyone aligned with our purpose of being in business."
Givebacks: Morales serves on the boards of the Indiana Latino Institute and the Commission for Hispanic Latino Affairs. He is also a mentor with Project Stepping Stone, a college prep program that helps Hispanic students prepare for college.
Downtime: watching Purdue football and hiking with family•
Check out more 2019 Forty Under 40 honorees.
Please enable JavaScript to view this content.