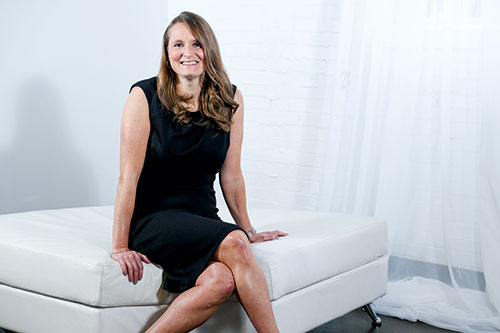 Parris has succeeded in a historically male-dominated field, managing the largest commercial bank client portfolio in the state (by revenue) for JP Morgan's Middle Market business and being the youngest employee in Indiana to hold her title. "My career has really come full circle," she said, "as I now lead the very analyst team that I was first hired into at the firm."
Getting here: "Since I was a little girl, instead of playing 'house' or 'school,' I was always a businesswoman with my suit on and briefcase in hand, heading to my corner office," Parris said. Her love for finance was solidified when running a small on-campus company while attending IU. She was hired by JPMorgan directly from school.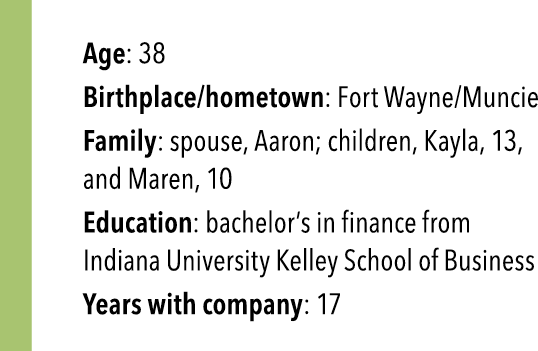 Transitional moment: Joining forces with a small group of women to launch Executive Women in Finance. "I have always worked with great leaders and mentors, but this was the first time in my life where I could really purposefully connect with empowering females and also recruit them to present to the organization."
Mentors: "One of the most formative times in my life was during my time as a board member for Girls Inc. of Greater Indianapolis. I served alongside some of the most amazing women on that board, but I've been most influenced by Linda Hicks and Lori Ball … . The examples they set really empowered me as a person, as a corporate banker, as a community volunteer and board leader." 
Givebacks: Parris is president and a founding board member of Executive Women in Finance. She also serves as vice president and founding board member of Circle City Preparatory Charter School and as ambassador ministry lead for Mount Pleasant Christian Church. She volunteers with Junior Achievement and Habitat for Humanity. 
Downtime: running, biking and boating ("so my daughters can go skiing and tubing")•
Check out more 2019 Forty Under 40 honorees.
Please enable JavaScript to view this content.