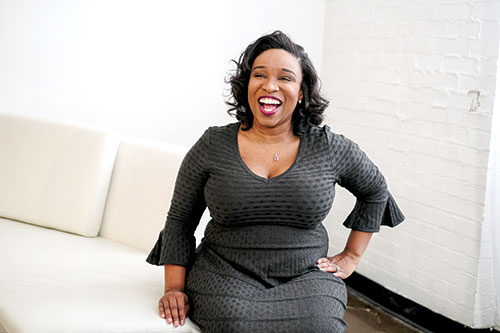 One of the network's youngest division leads, Plenty has not only strengthened Community Health but also started a health ministry at her church, as well as free community outreach and clinic sites for low-income areas. "I love that I get to help high-risk mothers get through their pregnancies," she said. "Although I have to sometimes give bad news, I am the person who helps families understand what's going on with their babies or their own bodies and am there to emotionally support them and come up with the best plan of care moving forward."
Getting here: After completing her fellowship at the University of Mississippi Medical Center, Plenty worked in Kentucky and South Dakota before moving to Indianapolis for a permanent assignment. The reason for Indy? Her husband's decision to study conducting at Butler University and his work for the Indianapolis Symphonic Choir. 
Transitional moment: The death of a cousin from pregnancy complications. "Prior to her complications," Plenty said, "I thought I was meant to be an attorney."
Mentors: Dr. Michelle Owens. "If it wasn't for her, I wouldn't be a high-risk specialist." Also, Plenty's mother. "I learned not to settle from her and not to make excuses."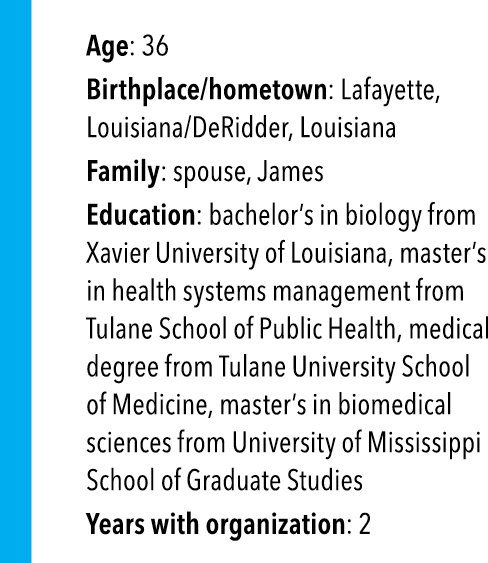 Givebacks: Plenty serves on the American Medical Association Women Physician Section Governing Council, the Society for Maternal-Fetal Medicine National Health Policy and Advocacy Committee, and the Indiana State Morbidity and Mortality Review Committee.
Downtime: crocheting, shopping, traveling•
Check out more 2019 Forty Under 40 honorees.
Please enable JavaScript to view this content.