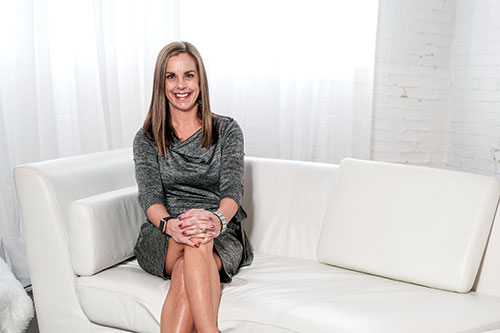 After various positions with Rolls-Royce, Rater was recently appointed senior vice president of sales, bringing together the company's defense aerospace and naval marine sales teams. "I am fueled by the purpose that comes from working with such great people," she said, "not only within my team but by the great men and women in the U.S. Department of Defense and the other global customers who rely on Rolls-Royce to deliver reliable products and services to execute important missions every day." 
Getting here: Rater joined Rolls-Royce as an intern in civil aerospace. She found her way into the Customer Business Leadership Development Program, based in Chantilly, Virginia, with rotations in Texas, Indianapolis and Derby, England. She transitioned through the civil aerospace, defense aerospace, and business developments before moving into program management. Next leap: AE services executive, accountable for after-market business for the defense AE engine family, powering the likes of the Northrop Grumman Global Hawk and the V-22 Osprey.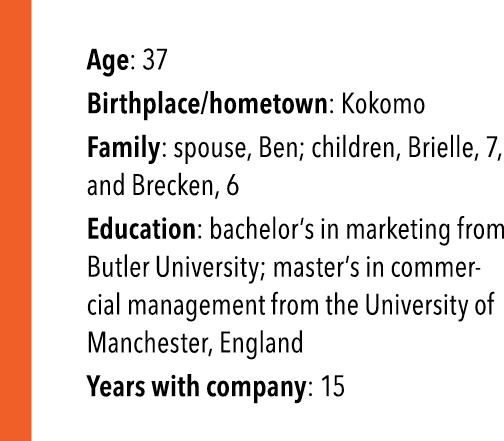 Recent business challenge: "At an international dinner, there were a series of inappropriate jokes degrading women," recalled Rater, who learned this wasn't an isolated incident. She confided in a mentor, worked with other senior leaders and, ultimately, Rolls-Royce contacted the customer. "I am pleased to say that, at the next event with that same group, the trend stopped and the meetings were conducted in a professional manner." Rater credits the work Rolls-Royce had been doing with its Defense Diversity & Inclusion Initiative—which she helped lead—with creating the atmosphere that made it comfortable for her to talk about the incident.
Givebacks: Rater serves on the Mary Rigg Neighborhood Center board and the Butler University Strategic Marketing Board.
Downtime: "I joke that I'm 'solar-powered,' meaning I enjoy all things outdoors—water skiing, wakeboarding, boating, hiking, snow skiing, etc.—especially weekends at our lake house, a tradition from my childhood which we're continuing with our kids."•
Check out more 2019 Forty Under 40 honorees.
Please enable JavaScript to view this content.