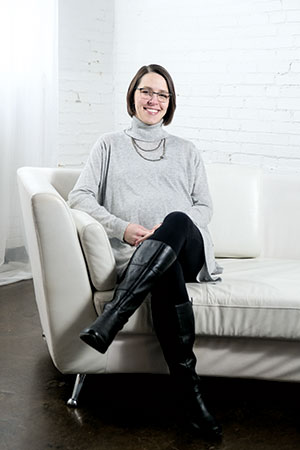 Rubin has provided leadership for key Department of Transportation projects, including the three-year environmental study for Interstate 69 Section 6—the span from Martinsville to Indianapolis—as well as the Ohio River bridges and Illiana Expressway. She also is co-founder of SoChatti, a chocolate company focused on tastes from around the world. 
Getting here: Rubin's road to the Department of Transportation took her from Habicorps (now the Habitat for Humanity Americorps program) to Meridian Incentive Advisors to consulting firm Rubin Advisors (which she founded), the Indiana Finance Authority and then Ports of Indiana. 
Transitional moment: "My love for large infrastructure projects started when I had the opportunity to work on the Ohio River Bridges procurement when I worked at the IFA," Rubin said. "It opened my eyes to the technical and financial nuances that go into planning and delivering major projects and how that translates to useful, multi-generational infrastructure." 
Mentors: John Mikesell, professor at the Indiana University School of Public and Environmental Affairs, and the late Jane Henson, staff and program administrator at the Indiana University School of Education Social Studies Development Center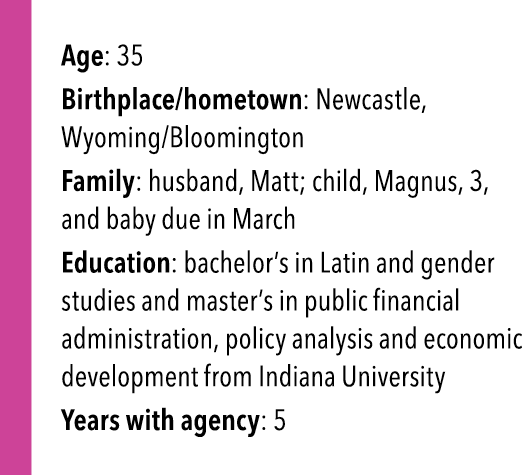 Recent business challenge: "My son was born when I was in the midst of managing the environmental study for I-69 Section 6, Martinsville to Indianapolis," she said. "I vowed to strive for balance, which to me meant spending as much time with my family as possible, while also setting an example of hard work for the next generation by proactively planning so that [the project] stayed on track." Result: The study was delivered about a month early and "I continue to be blessed with a happy and healthy family." 
Givebacks: Rubin serves on the boards of the Indianapolis Local Public Improvement Bond Bank and Cobblestone I Homeowners Association 
Downtime: hiking, traveling, reading•
Check out more 2019 Forty Under 40 honorees.
Please enable JavaScript to view this content.