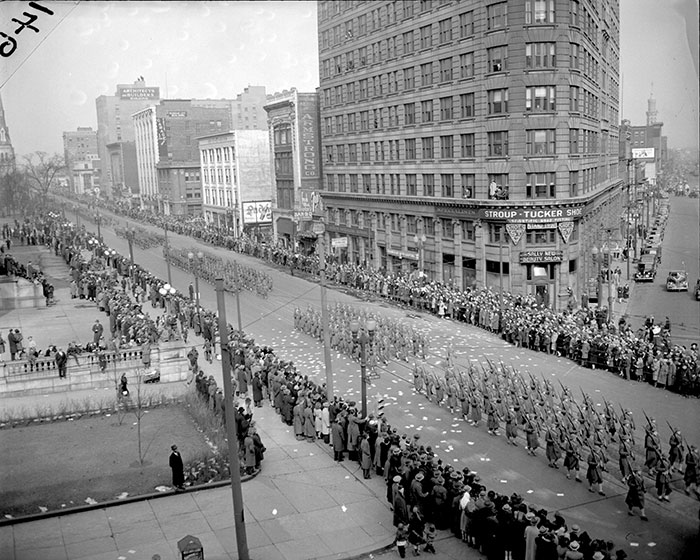 On Feb. 22, 1942—in the midst of World War II—the Butler Fieldhouse Navy Booster Day Parade took place downtown. The fieldhouse—now called Hinkle Fieldhouse—served as barracks for members of the U.S. Air Force and Navy. This photo shows U.S. Army soldiers from Fort Benjamin Harrison marching south on Pennsylvania Street, just crossing Ohio Street. The grounds of the federal courthouse are to the left. Many of the buildings on the east side of Pennsylvania have been razed, including the one marked with the Stroup Tucker Shoe sign. That's where Regions Tower sits today.
Source: Indiana Historical Society
Credit: The photo is courtesy of the Indiana Historical Society. More images are available at images.indianahistory.org. 
Please enable JavaScript to view this content.