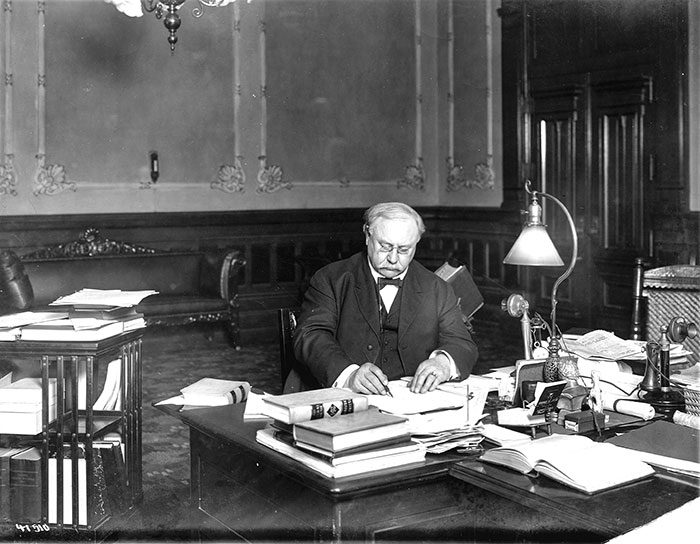 Democrat Samuel M. Ralston served as Indiana's governor from 1913-1917, during an era when governors were not allowed to seek re-election. Ralston, who oversaw the state's 100th birthday celebration, was responsible for creating a state parks system, a public service commission to regulate utilities, a vocational education act, a child-labor law, an inheritance tax, a tenement housing act, a statewide primary system and a worker's compensation system. He is also credited with retiring the state's debt and leaving office with a $4 million surplus. In this photo taken March 5, 1915, Ralston is working at his desk in the governor's office—the same office Gov. Eric Holcomb uses today—during a budget-writing session of the Legislature.
Sources: Indiana Historical Society, "The Centennial History of the Indiana General Assembly" by Justin Walsh
Credit: The photo is courtesy of the Indiana Historical Society and is part of the W.H. Bass Photo Co. collection. More images are available at images.indianahistory.org.   
Please enable JavaScript to view this content.