The first column I wrote this year was about my concern that the Senate would hold its real debate about the proposed hate crimes legislation behind closed doors.
I wish I'd been wrong.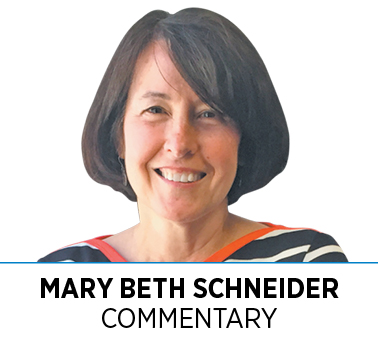 This week, a Senate committee held a lengthy hearing on Senate Bill 12, taking testimony from a few opponents and a slew of people who favored the bill because it explicitly spelled out that a criminal sentence could take into consideration whether the perpetrator meant to harm or intimidate based on a person's race, religion, color, sex, gender identity, disability, national origin, ancestry, sexual orientation or age.
After hearing from people who described their own experiences with prejudice, as well as business, legal and university spokespersons who argued for a specific and clear bill spelling out hate crimes, the committee voted 9-1 to approve it.
One day later, it was gutted by the full Senate. An amendment by Sen. Aaron Freeman, R-Indianapolis, erased virtually all of the bill, replacing it with a couple words saying bias could be considered by judges in sentencing.
That amendment was voted on in public. But the true debate happened during about four hours of private discussions among the Senate's 40 Republicans. What followed on the Senate floor was just the public show, as every Republican sitting there knew what the outcome was going to be. And all but three of them sat in their chairs, silent.
Freeman spoke, saying that simply adding the word "bias" to existing sentencing laws "covered everybody equally." And Sen. Randy Head, R-Logansport, explained his "yes" vote by saying he agreed with that.
Sen. Ron Alting, the Lafayette Republican who was a champion of the original bill, rose, but asked only a couple questions of Freeman to make it clear that words like "gender identity" and "sexual orientation" were being removed. He'd been triumphant after the committee hearing; now his dejected face and his "no" vote were his only comments on what transpired.
Neither he nor any of the other six Republicans who joined all Democrats in opposing the gutting spoke on the floor against the changes.
There were impassioned words from Sens. Greg Taylor, D-Indianapolis; Lonnie Randolph, D-East Chicago; and J.D. Ford, D-Indianapolis. For them, this was both personal and public policy. Taylor and Randolph are two of the four African-Americans in the 10-member Senate Democratic caucus; Ford is the Legislature's sole openly-gay lawmaker.
We didn't get to hear Alting or the bill's author, Sen. Mike Bohacek, R-Michiana Shores, explain at that crucial juncture why it was wrong to erase the bill they'd passed in committee. We didn't get to hear other senators who liked the change say why they didn't want to include specific categories. Those words were kept in caucus—a caucus that has no one who is gay, black or of a faith other than Christian. The chances are next to zero that there were personal experiences shared behind closed doors that could explain why the original bill mattered to so many.
It all makes you ask: What are those lawmakers comfortable saying in private that they wouldn't say in public on Tuesday?
Thursday, that changed somewhat, as senators both for and against the changes—including Alting and Bohacek—went to the Senate podium to talk as the gutted bill headed for a 39-10 final vote in the Senate before moving to the House. Alting said he'd vote no, because the bill failed to include protections for sexual orientation and gender identity; Bohacek voted yes, happy to keep at least something moving forward. All pledged to continue to work on the bill.
But the public has to be part of that. No lawmaker was elected to be just a member of a caucus; they were elected to represent everyone in their district in the Senate.
After Tuesday's vote, Senate President Pro Tempore Rodric Bray, R-Martinsville, defended the process, citing the long public hearing in committee and saying there'd be more debate Thursday.
Pressed by reporters who asked whether Hoosiers deserved to hear from the GOP senators on why they were reversing the committee action, Bray said: "You're going to see them vote, so you know exactly where they stand. … I mean, that's a transparent process and that's how this place works."
Yeah, that's how this place works.
They say democracy dies in darkness. It also can suffer in silence.
Mary Beth Schneider is editor of TheStatehouseFile.com, a news website powered by Franklin College journalism students.
Please enable JavaScript to view this content.